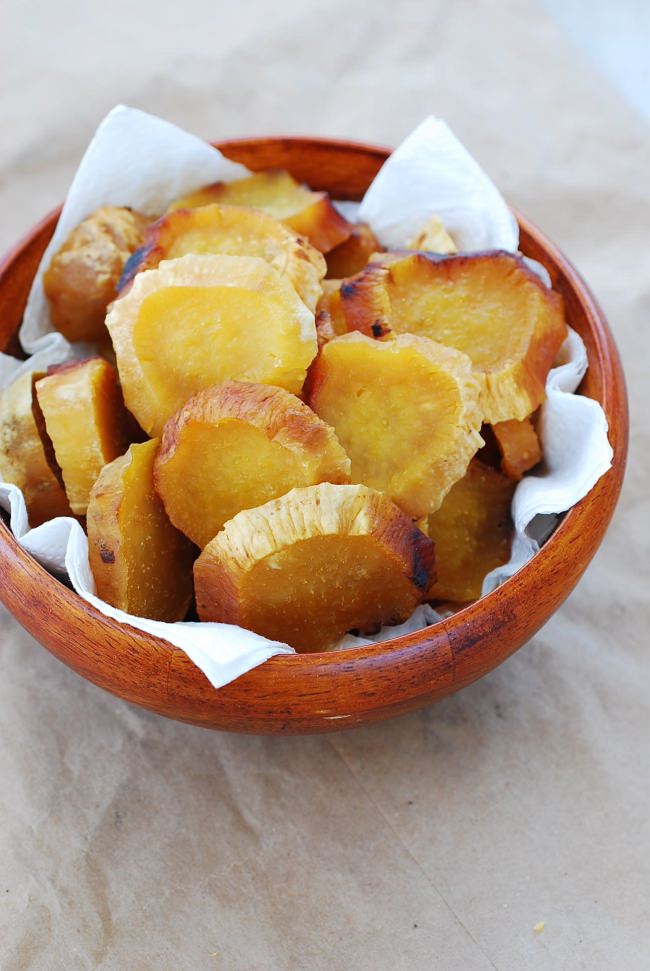 When I was a little kid, we used to get packages of dried goguma (Korean sweet potato) from our relatives in Jeju Island, where goguma was one of the major agricultural products. They would arrive in large brown bags, and I still have intense memories of the sweet aroma the little rounds of dried goguma produced right out of the bag. We stopped getting them at some point– it must have been after both of my grandparents passed away long ago.
I had forgotten all about dried goguma until it suddenly came back to my memory a few years ago. I started making them right away, using my dehydrator that had been in its box for two years. Dried goguma has become part of my life again as a staple snack for my family. Dried goguma is called goguma mallaengi (고구마 말랭이). Mallaengi refers to dried food.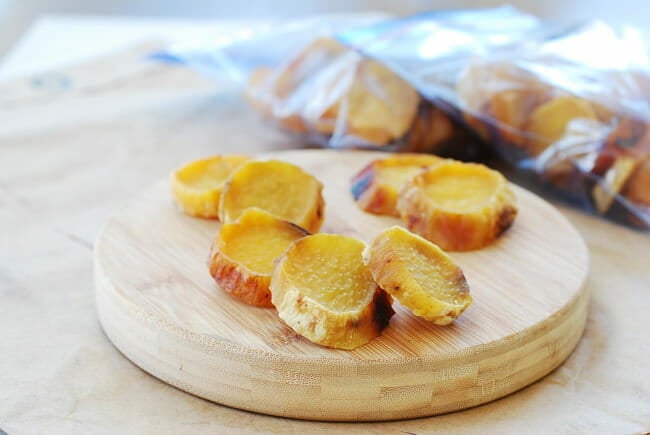 Korean sweet potato has purplish red skin and pale yellow flesh. It's delicately sweet with a mild chestnut flavor. They are high in fiber and full of vitamins and other nutrients. We love goguma in any shape or form! Whether it's roasted, steamed, or fried, goguma is a hugely popular snack food in Korea.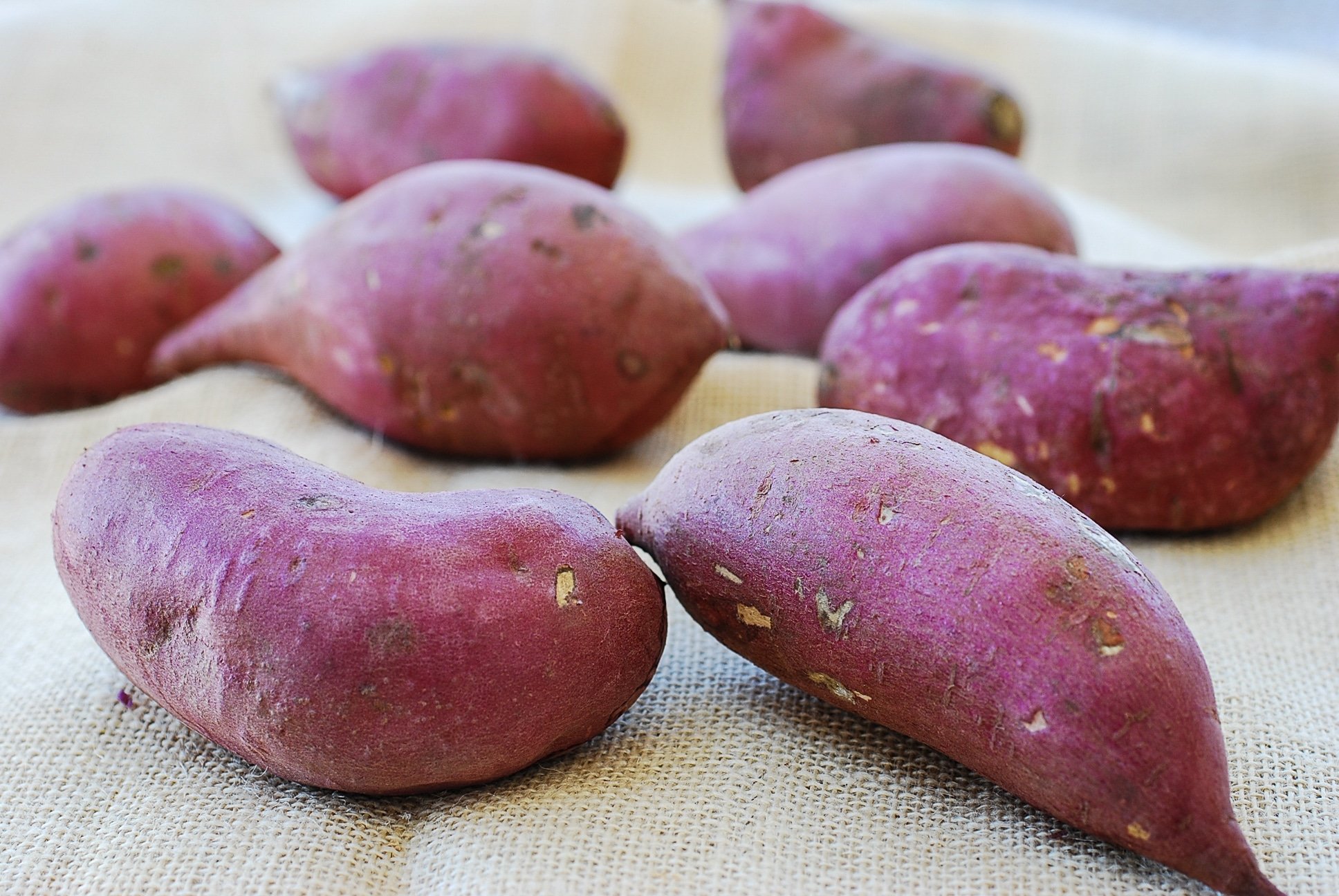 My father also started making these with a dehydrator my daughter got him for Christmas one year. He actually makes them on a regular basis for my brother's family. My brother, his wife, the children, and the dog all love these, and my father takes great joy in supplying them with these tasty treats!
Dehydrating enhances the sweetness of the goguma while giving it a chewy texture, not to mention it also provides portability and a longer shelf life. If you like dried fruits or jerky snacks, you will love these! Seriously, I haven't run into anyone who doesn't!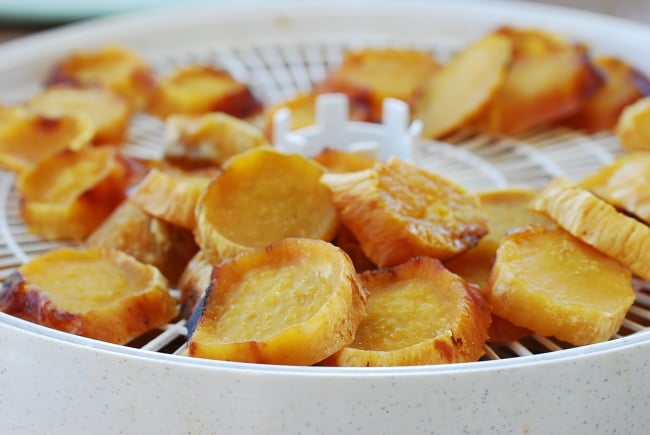 For more Korean cooking inspirations, follow along on YouTube, Pinterest, Twitter, Facebook, and Instagram.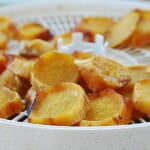 Ingredients
8 to 10

pounds

medium to large goguma (고구마), Korean sweet potatoes

or Japanese sweet potatoes
Instructions
Preheat the oven to 425 F. Place the sweet potatoes on a cookie sheet or roasting pan. Roast the sweet potatoes for 45 to 60 minutes until cooked through, turning them over the middle of the way.