Songpyeon is a must-have Chuseok delicacy. These little rice cakes are stuffed with sweet fillings. Learn how to make songpyeon with natural food coloring options!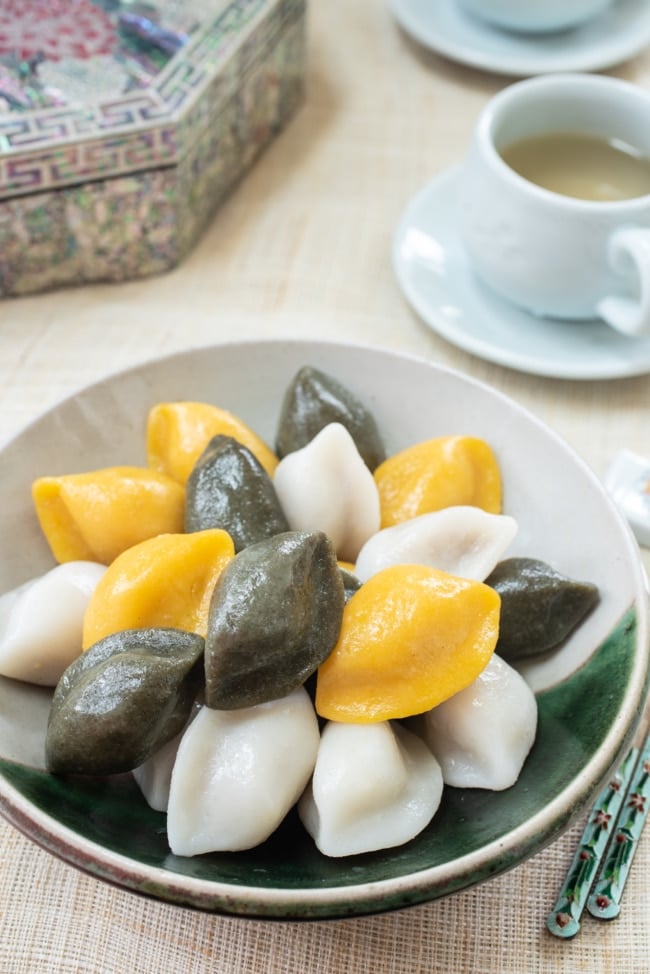 What is Chuseok
Chuseok (추석) is coming up! It's one of the two most celebrated traditional holidays together with the lunar New Year Day (
Seollal,
설날). Also referred to as Hangawi (한가위), it falls on the 15th day of the 8th lunar month – the same day many Asian countries celebrate a Mid-Autumn Festival. Families gather and celebrate the year's harvest, giving thanks to their ancestors. Women of the house work hard for days leading up to this day to prepare a sumptuous holiday feast. See my
15 Chuseok recipes
. In Korea, Chuseok is celebrated over 3 days.