Korean BBQ beef, bulgogi, is very easy to make at home with a few basic ingredients, and the thinly sliced beef doesn't take long to marinate. Here's everything you need to know about how to make the best bulgogi! This recipe also shows how to enjoy it Seoul style.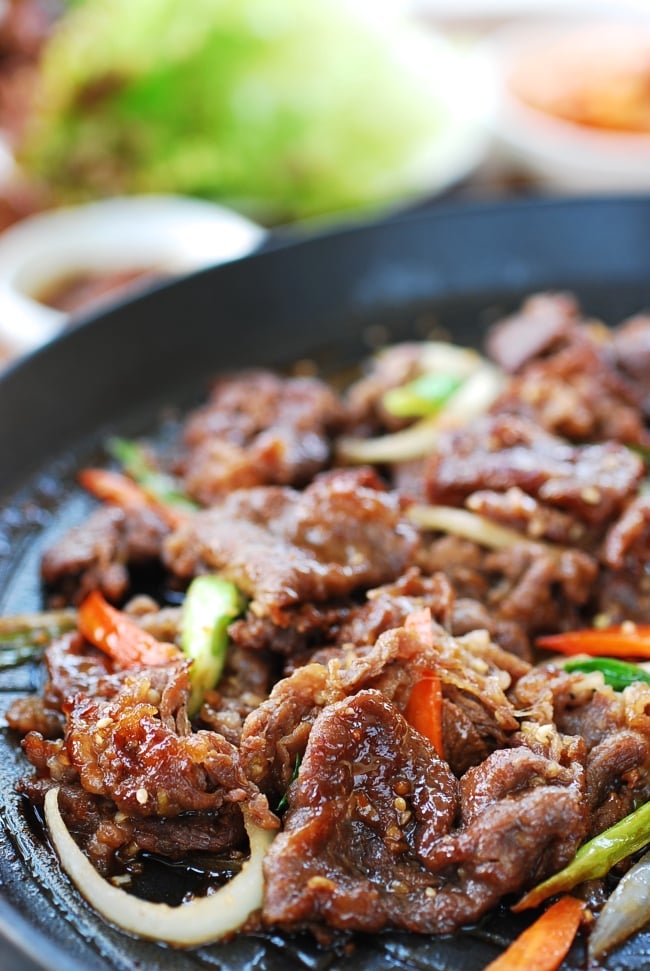 Bulgogi (불고기), also known as Korean BBQ beef, is marinated thinly sliced beef. While it can be made with other meats such as chicken (dak bulgogi) and pork (dweji bulgogi), the term "bulgogi" generally refers to beef bulgogi.
While this Korean marinated beef is most commonly char grilled at restaurants and homes, especially outside Korea, there are many regional variations of how this dish is prepared.
This Korean BBQ beef recipe was originally posted in May 2010. In this updated post, I've made minor tweaks to the recipe and introduced Seoul-style bulgogi (서울식 불고기), which is how I used to eat bulgogi growing up. Over the last decade or so, it has made a remarkable comeback and become very popular throughout the country. My family loves it! So, I decided to share it with you too. Continue reading