These fancy beef patties, called tteokgalbi, are made with minced beef short rib meat. The tasty, tender patties can be broiled, grilled or pan-fried.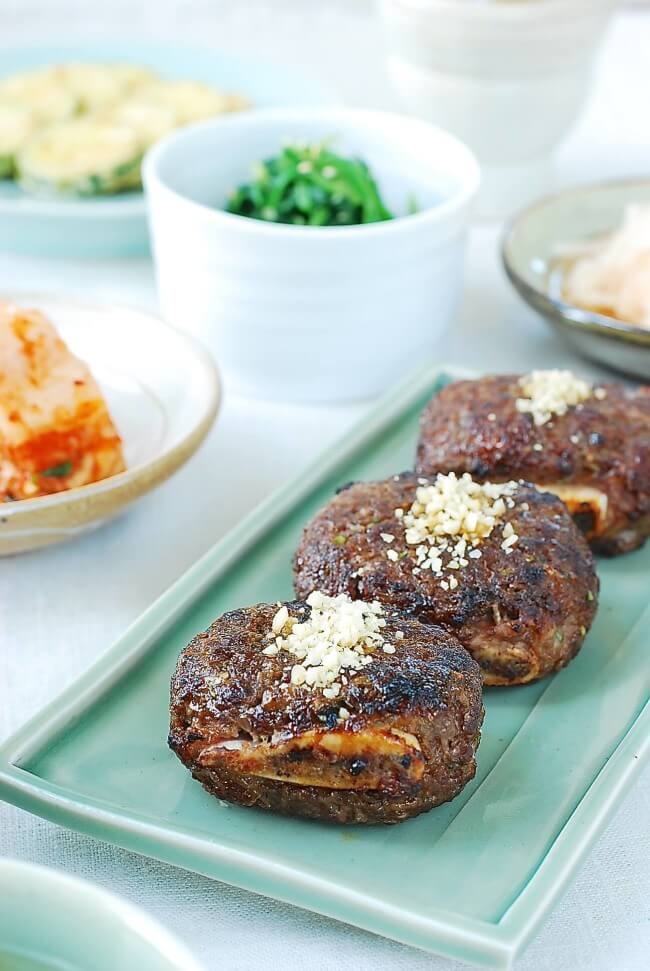 These fancy beef patties beef short rib meat are called tteokgalbi (떡갈비), literally translated to rice cake ribs. Don't expect any rice cakes (tteok, 떡) in the dish. The name comes from the way the minced meat is kneaded and shaped as rice cakes are made in Korea.
This dish hails from the royal court where the cooks minced the rib meat, for the King, for easy eating. Tteokgalbi later became a regional specialty of South Jeolla Province (전라남도). Nowadays, this dish is popular all over the country. Every full course meal (hanjeongsik, 한정식) I had in Korea last year included a version of tteokgalbi, and there are many restaurants specializing in tteokgalbi all over Korea.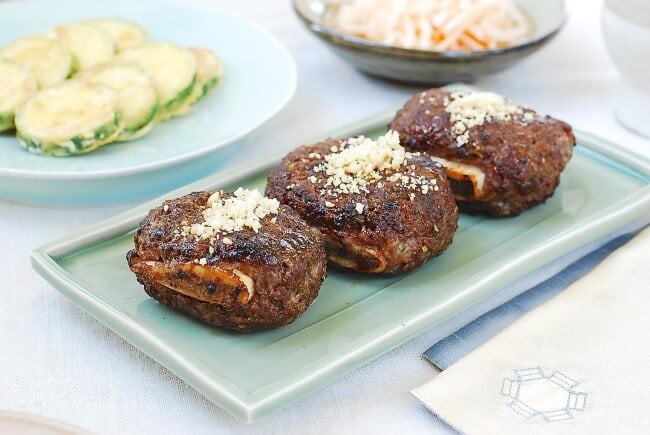 Tteokgalbi is made with ground beef short ribs. The meat is separated from the bones, finely minced, and then marinated. Traditionally, the marinated meat is attached back to the rib bones before being cooked. This not only gives the patties their identity of being short rib meat, but also adds a little extra flavor to the meat, but you can simply shape them like burger patties if you like.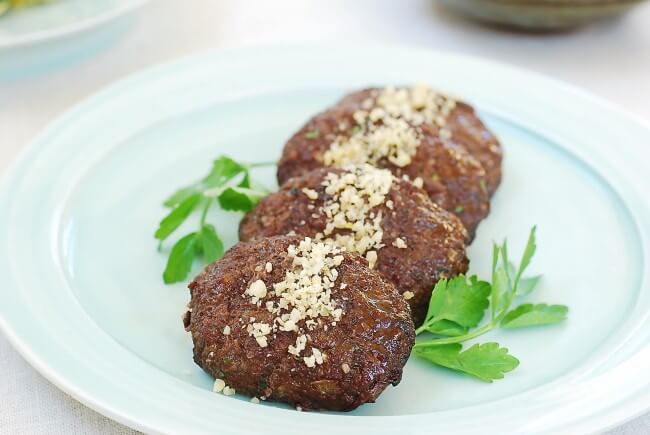 Beef short ribs are an expensive cut of meat, so you can substitute with beef chuck and/or brisket. The meat is traditionally hand-minced, but it's a demanding job. If you don't want to bother, use a meat grinder (or food processor) or ask your butcher to grind them for you. It will help if you slightly freeze the meat in small pieces before you use a meat grinder or food processor.
You can also use high quality ground beef. It's now very common in Korea to use ground beef (or pork, or a combination) to make tteokgalbi. These tasty, tender patties can be broiled, grilled or pan-fried. They will be excellent for your outdoor cooking this summer as well!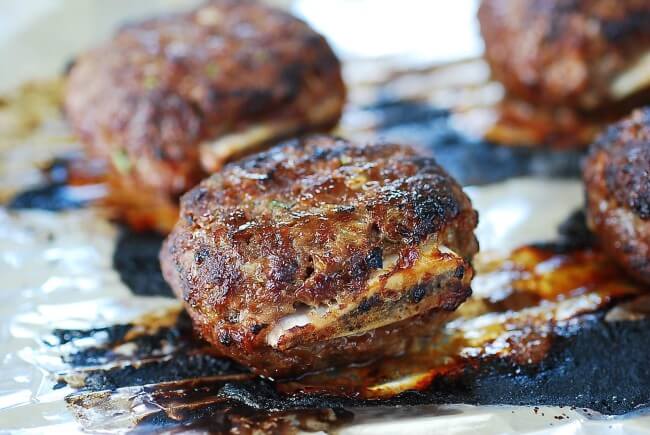 For more Korean cooking inspirations, follow along on YouTube, Pinterest, Twitter, Facebook, and Instagram.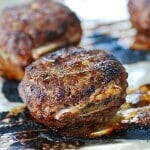 Ingredients
3 - 4

pounds

beef short ribs

or 2 pounds beef chuck or brisket
Marinade
4

tablespoons

soy sauce

2

tablespoons

sugar

2

tablespoons

honey

2

tablespoons

rice wine

or Mirin

3

tablespoons

grated Korean/Asian pear

or apple grated

1/2

medium onion

finely chopped

3

scallions

finely chopped

2

tablespoons

minced garlic

1

teaspoon

minced ginger

1

tablespoons

sesame oil

1/4

teaspoon

black pepper

chopped pine nuts for garnish - optional
Instructions
Trim excess fat. Remove the meat as much as possible from the bones. Keep the meat in the freezer for about an hour.

Grind the meat using a meat grinder or a food processor. If mincing by hand, thinly slice the meat, cut the slices into thin strips, and then cut crosswise into small pieces.

Add the marinade to the meat, and then mix very well. Knead the meat until it becomes a bit sticky, 2 to 3 minutes. Marinate the meat for at least 2 hours (overnight for best results).

Attach the meat to the bone in even thickness as you're wrapping the bone with the meat. Press with your palms so the meat is tightly attached to the meat.

Set the oven to broil and preheat. Lay the meat in a broil pan and place it on the top rack of the oven, usually about 6 inches below the broiler. Cook for 4 to 5 minutes. Carefully flip them over and cook for an additional 3 -4 minutes until nicely charred. You can also grill over a charcoal or gas grill. Grill over medium to medium high, turning only once, 2 – 3 minutes on each side.