This mini gimbap or (kimbap) is so addictive that it's called mayak gimbap, meaning drug gimbap. It's minimalist kimbap that's addictive.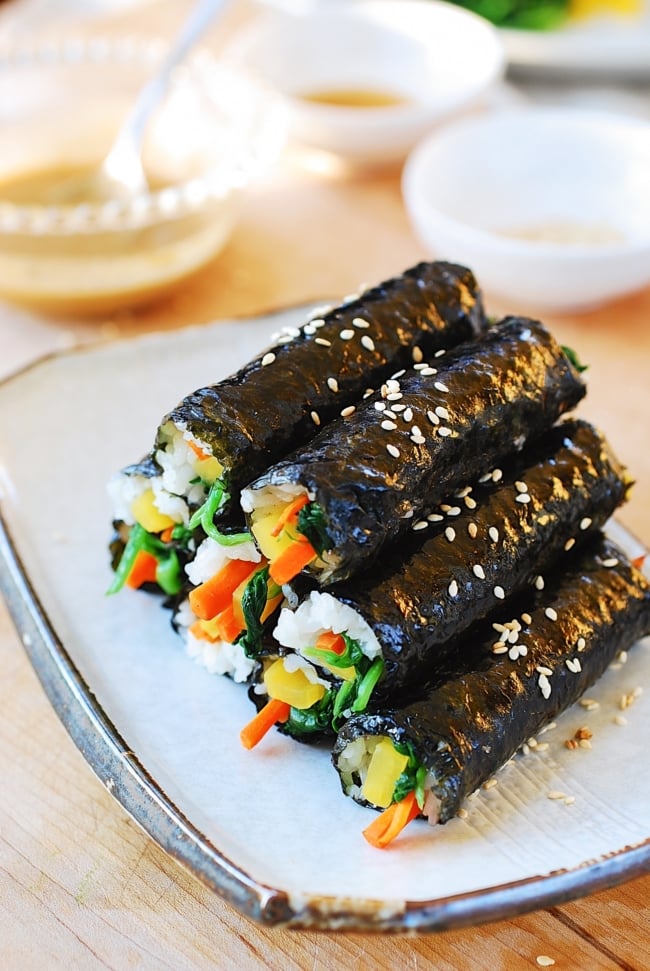 This child-size gimbap (or kimbap) is called ggoma gimbap (꼬마김밥) because of its small size. Ggoma means a little one or little kid in Korean. It's also known as mayak kimbap (마약김밥). Mayak means narcotic drugs, so the name comes from this gimbap's reputation for being addictive. It's a specialty of Gwangjang Market (광장시장), a bustling, crowded market in the center city of Seoul, where the merchants came up with the idea to serve these little guys with a sweet and tangy hot mustard sauce. It's this sauce that makes the gimbap addictive.
By the way, if you travel to Seoul, Gwangjang Market is a fun place to visit, which boasts, among other things, all sorts of street food. The market is a popular place for both locals and tourists.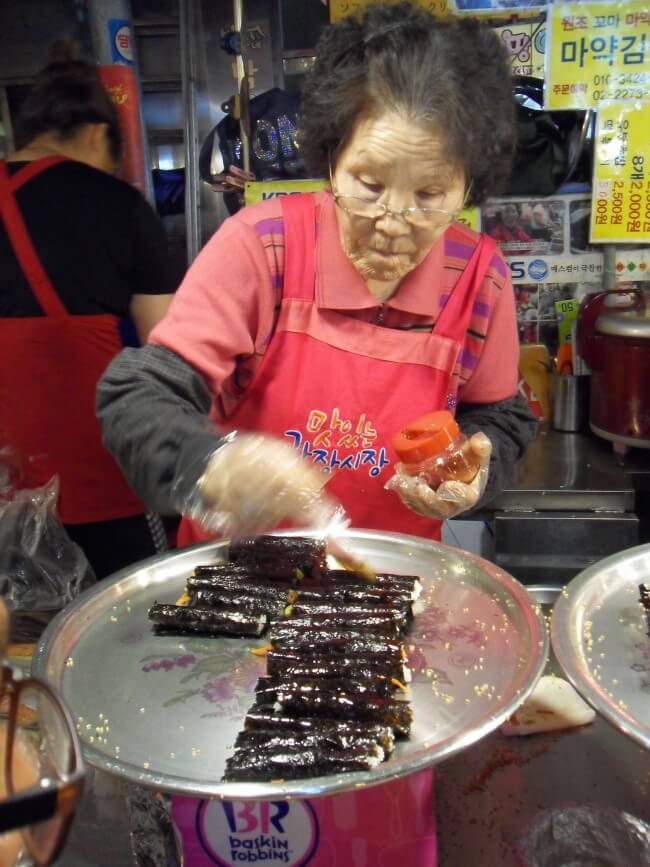 Unlike traditional gimbap, this mini gimbap uses minimal ingredients, which takes no effort to roll up. The gimbap I tried in Gwangjang Market, during my trip last year, had only two ingredients in it — yellow pickled radish and carrot, but generously brushed with sesame oil. I used three ingredients here — pickled radish, carrot, and spinach. You can substitute julienned cucumber for spinach.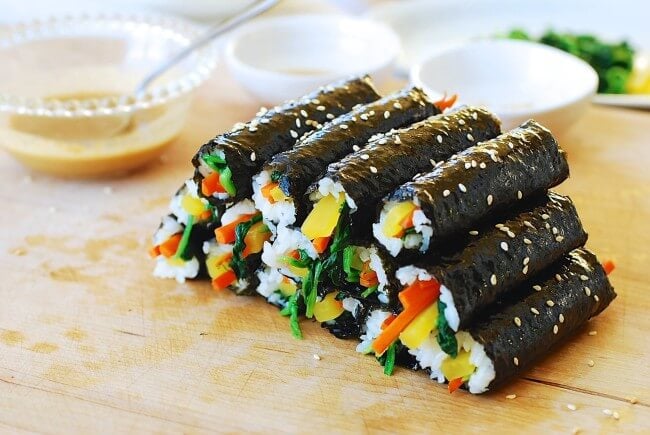 I am not sure what secret ingredients the merchants use for their mustard sauce, but a typical hot mustard sauce includes hot mustard called gyeoja (겨자), vinegar, soy sauce and sugar. Here, I tried it with dijon mustard and added finely ground sesame seeds for extra nutty flavor to pair with the sesame oil laden gimbap. It's addictive!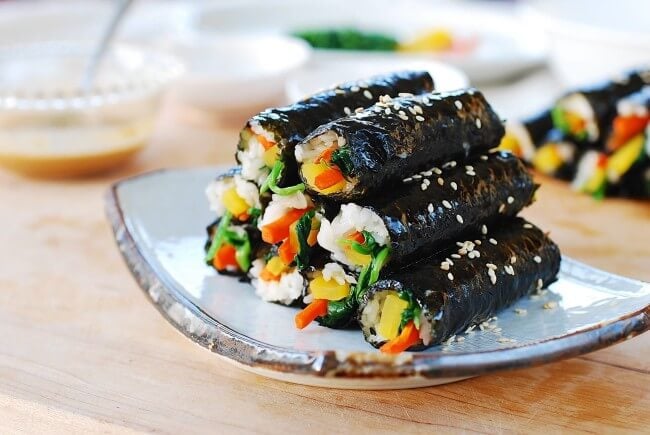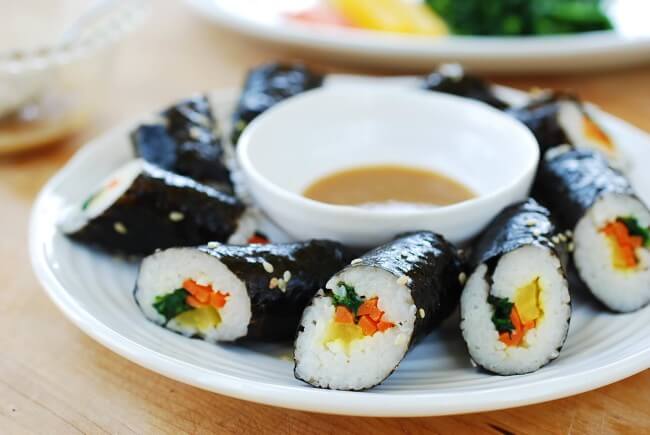 For more Korean cooking inspirations, follow along on YouTube, Pinterest, Twitter, Facebook, and Instagram.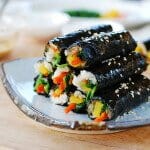 Ingredients
Makes 16 pieces

1-1/2

cups

uncooked short grain rice

standard measuring cup not the cup that comes with a rice cooker

2

teaspoons

sesame oil

salt to taste

start with ⅓ teaspoon

1

small bunch spinach

about 6 ounces

1

teaspoon

sesame oil

salt to taste – about 1/4 teaspoon

1

large carrot

julienned

4

yellow pickled radish

danmuji strips, pre-cut for gimbap

4

gim

aka nori sheets
Sauce
1

tablespoon

sesame seeds

finely ground in a spice grinder or mortar bowl

1

tablespoon

vinegar

1

teaspoon

soy sauce

1

teaspoon

dijon mustard

or Korean hot mustard, gyeoja

⅛

teaspoon

salt

2

teaspoons

sugar