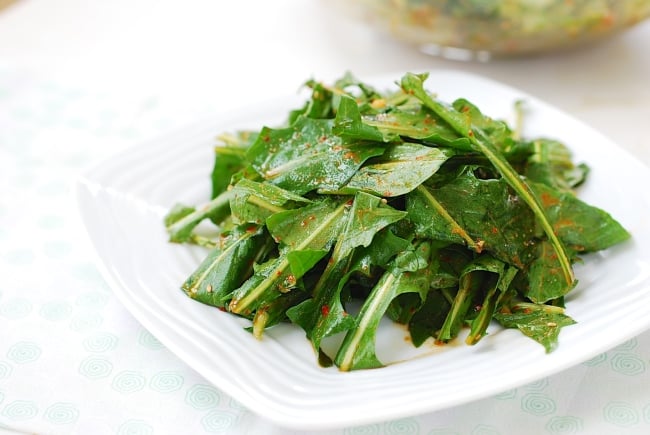 Dandelion is called mindeulle in Korean. It's a wild spring vegetable that is used various ways in Korean cuisine. This recipe is a Korean-style dandelion salad, mindeulle muchim (민들레 무침). Muchim means mixed with seasonings, and the vegetables can be cooked or fresh for muchim dishes. The salad-like dishes that are made with uncooked vegetables are also called saengchae(생채), so this dish can also be called mindeulle saengchae.
I know to some people, my husband being one, dandelion is an annoying, stubborn weed in the yard, but according to University of Maryland Medical Center, it's packed with vitamins A, B, C and D as well as minerals such as iron, potassium, and zinc. Dandelion has been used in herbal medicine to treat infections and kidney, liver and stomach problems. Look for the ones that are young and tender. They are available at both Korean and American groceries in my area.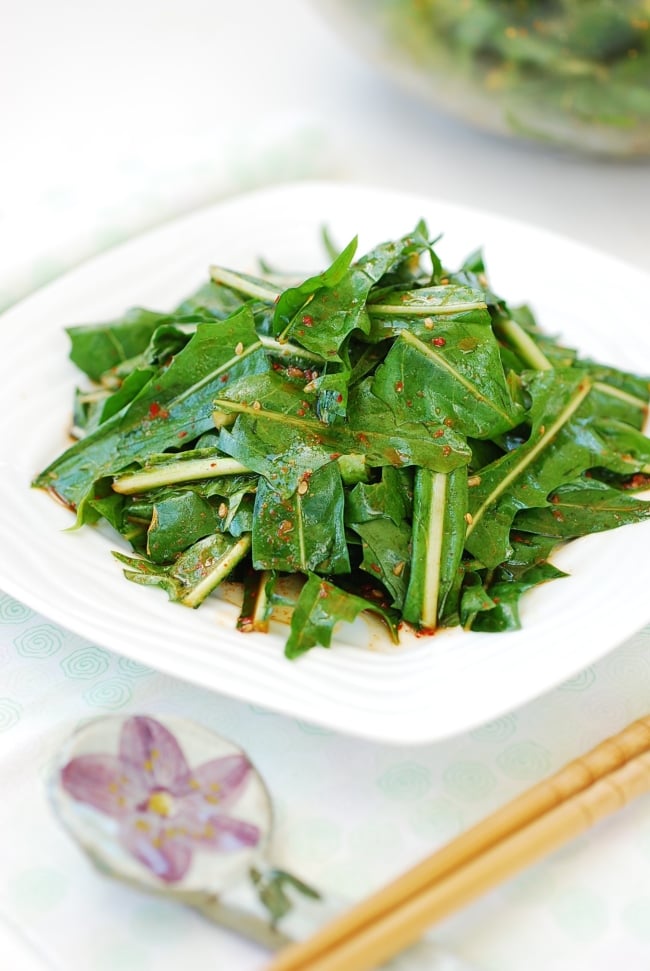 The salad is lightly dressed with a basic Korean sauce, which is slightly spicy, sweet and vinegary. I used lemon juice for the acidity, but any vinegar works. If you can't find dandelion leaves in your area, this sauce recipe is also great with spring mix, arugula, baby spinach, or crown daisy (ssuk in Korean).
Just 3 days ago, we had 9 inches of snow. It was truly a beautiful winter wonderland, but I am so ready for spring. This will be a great side dish to welcome spring and say goodbye to the long winter.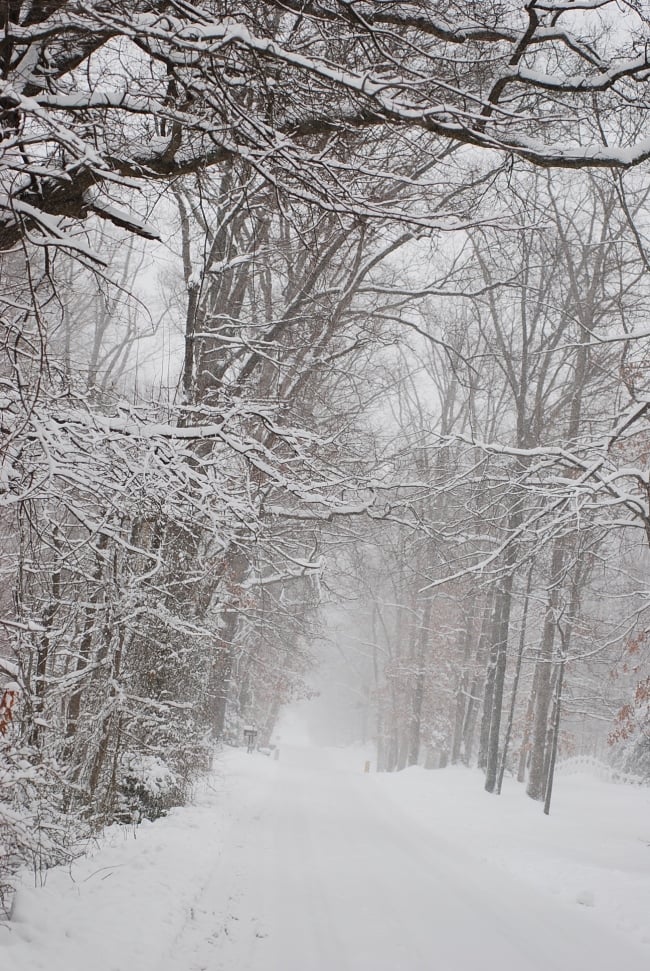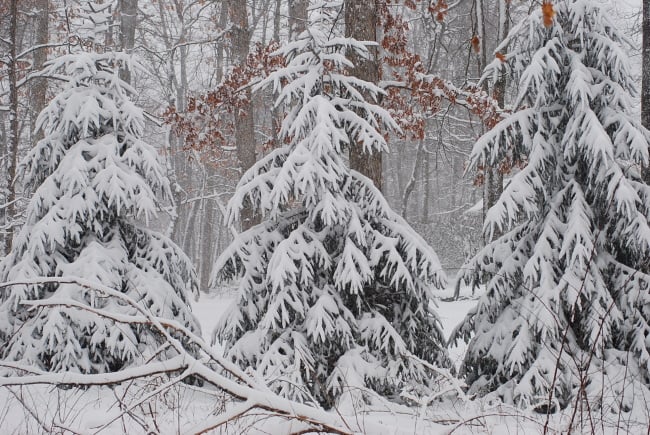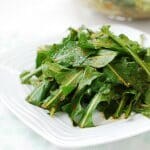 Ingredients
Instructions
Notes
If you can't find dandelion leaves, you can substitute spring mix, baby spinach, arugula, or crown daisy (ssuk in Korean) for dandelions.