Kongjang is a classic side dish that's made by braising soybeans in a sweet and savory liquid. It's a popular banchan that's easy to make with a few ingredients.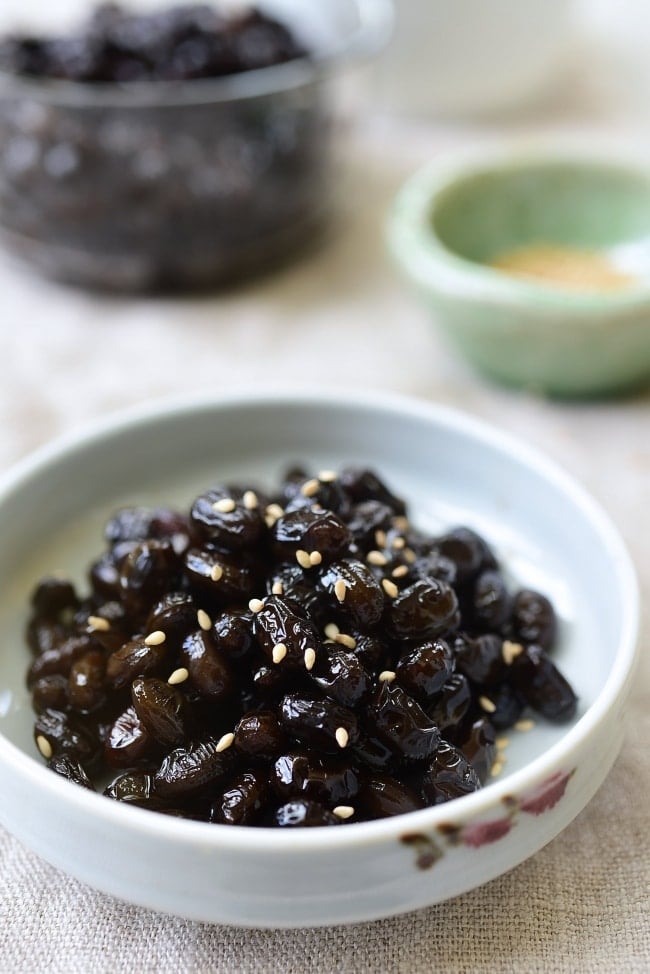 Kongjang(콩장), also calledkongjaban(콩자반), is a sweet and savory braised soybean dish. It's a staple side dish in Korean homes.
On weekends, I try to make a few side dishes, banchan(반찬), to help make my weeknight meal preparations easier. During the week, I make a quick soup, stew, or meat dish and serve it with the pre-made side dishes.
I mentioned in the previous posts, that those side dishes that are made to last relatively long and served with meals over several days (or weeks) are called mit-banchan (밑반찬), meaning basic side dishes. There are a number of them, ranging from stir-fried dried anchovies to pickled perilla leaves. We grew up on these mitbanchan dishes. They were a big part of every meal, including home-packed school lunch boxes.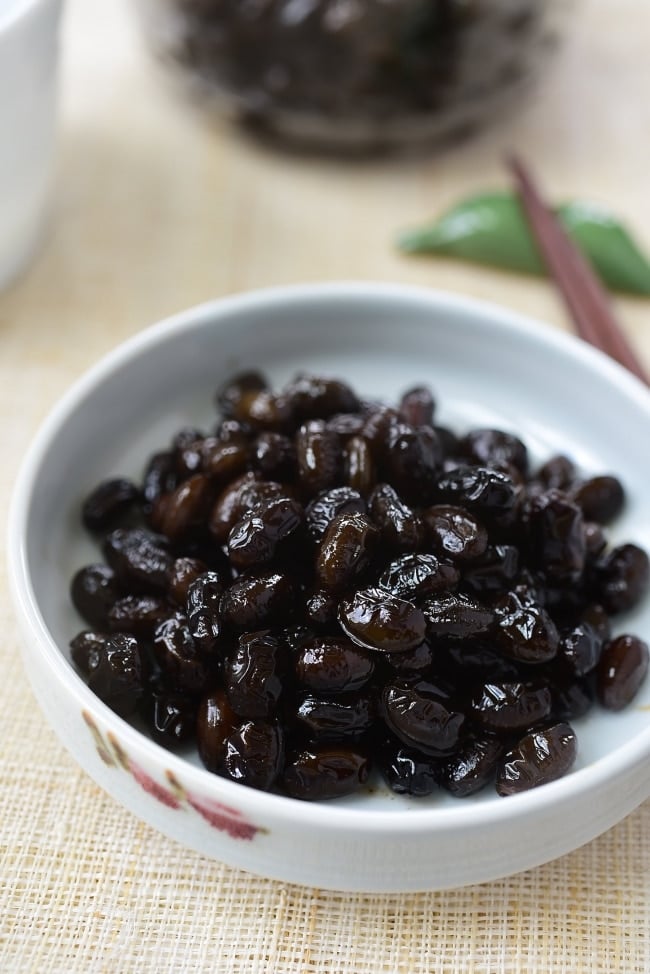 What kind of beans to use
Kongjang is typically made with dried black soybeans, but you can also make it with yellow soybeans. Black soybeans are called geomjeongkong (검정콩) or seoritae (서리태) in Korean and available at Korean or Asian grocery stores. Be sure to pick out rotten/broken beans before soaking.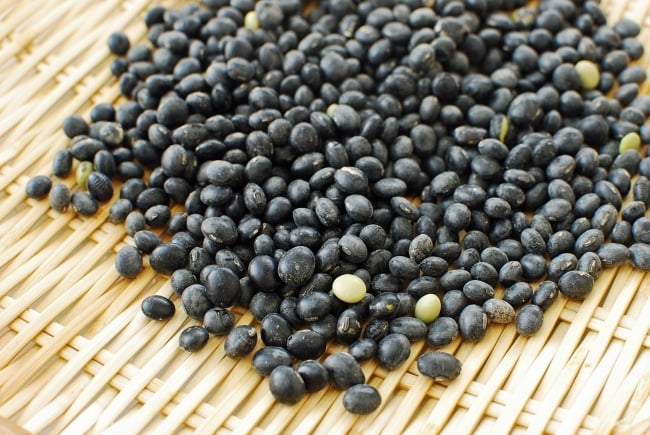 The soaked beans should be cooked in water first before you add the sugar and soy sauce for slow braising. This will keep the beans from getting hard. Cooking in an open pot helps reduce the liquid and gives the kongjang beans their unique shiny and wrinkled look.
The result is sweet and savory beans that are a tad chewy,which is a nice contrast to steamed rice they accompany!
This kongjang recipe was originally posted in March 2013. I've updated it here with new photos and minor changes to the recipe.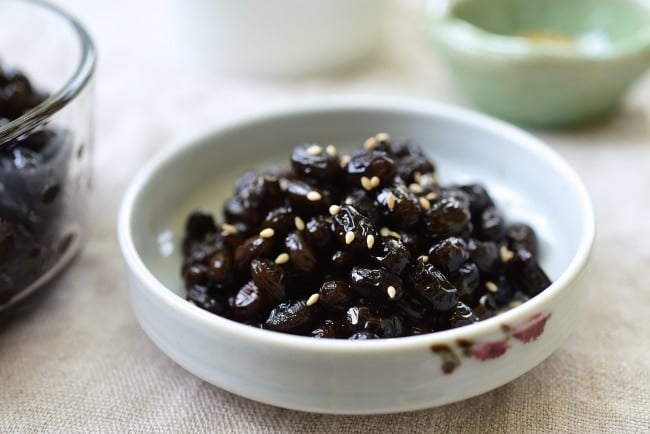 Have you tried this braised soybean recipe? Please rate the recipe below by either clicking the stars or leaving a comment! And make sure to share your creations bytagging me on Instagram! Stay in touch by following me onPinterest,Twitter,Facebook, andInstagram.
Ingredients
1

cup

dried black soybeans (seoritae, 서리태)

or yellow soybeans

4

tablespoons

soy sauce

2

tablespoons

rice wine (or mirin/mirim)

2

tablespoons

sugar

2

tablespoons

oligodang (올리고당), or rice syrup (조청)

or corn syrup

1/2

teaspoon

roasted sesame seeds - optional
Instructions
Rinse the dried soybeans a couple of times. Drain. Soak the beans in 2 cups of water for 2 - 3 hours or until the beans are softened. (The time required may vary depending on the beans.)

Pour the beans and soaking water in to a medium size pot. Bring it to a boil. Continue to cook, uncovered, over medium high heat for about 10 minutes. Stir a couple of times so the beans don't stick to the bottom of the pot.

Add the soy sauce, rice wine, and sugar. Reduce the heat to medium. Boil, uncovered, until the sauce is mostly evaporated and reduced to a couple of tablespoons, about 20 minutes, stirring occasionally. (Keep your eyes on the pot during the last few minutes to avoid burning the beans.)

Add the syrup, stirring well to coat for a minute or two before turning the heat off. Sprinkle with the optional sesame seeds. The beans will be soft at first, but they will get a bit chewier in the fridge.
Notes
Kongjang will keep well in the fridge for up to 2 weeks.