Japchae (잡채) literally means "mixed vegetables." But the main ingredient of this classic dish is Korean sweet potato starch noodles (dangmyeon), also known as glass noodles. The chewy and springy noodles are nicely paired with thin strips of beef and various vegetables (such as carrots, spinach, onions, shiitake mushrooms, cucumbers, and bell peppers).
All ingredients, separately cooked to develop the layers of flavor, are combined at the end into a deliciously colorful dish. This classic method is what makes this dish special and a Korean favorite for special occasions and traditional holidays.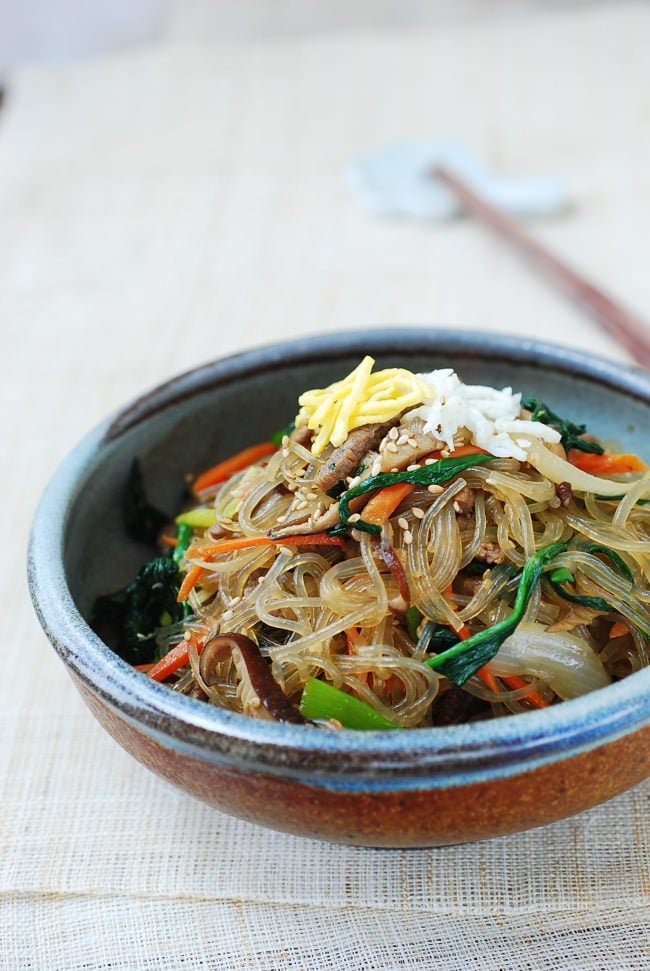 The real secret to successfully creating the authentic flavors of this dish is to find the right balance between soy sauce and sugar. This japchae recipe will give you that right balance!
Serve it as a first course or side dish or over a bed of rice to make it a main dish.