Quick and easy chicken bulgogi! A terrific dinner idea for busy nights.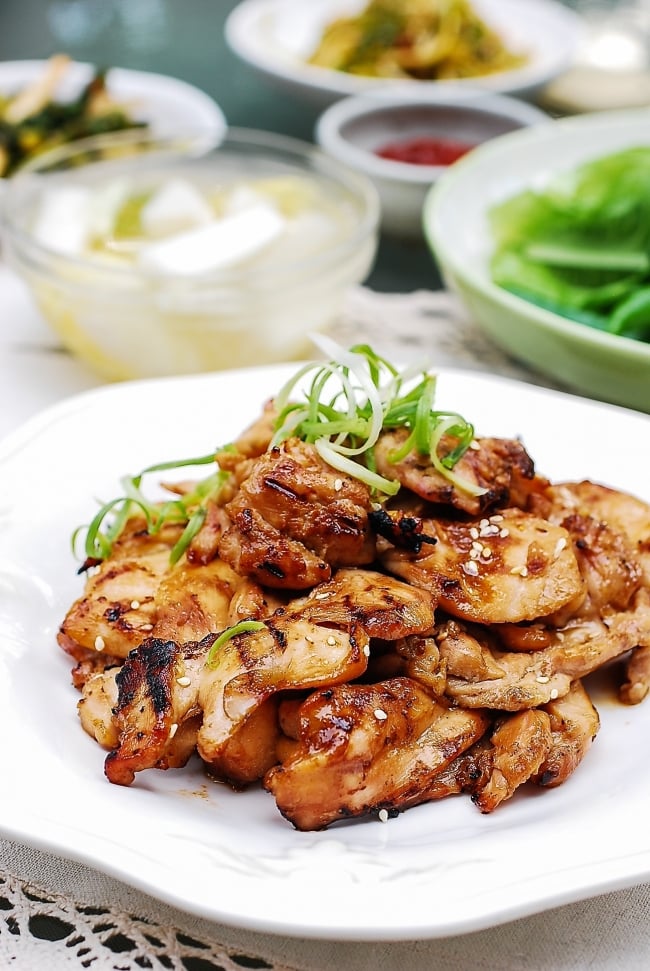 If you like sweet and savory
bulgogi
flavor but don't like red meat, this one's for you! Generally,
bulgogi
is better known as marinated thinly sliced beef, typically cooked over an open flame. "Bul" means fire in Korean, and "gogi" is a general term for meat. Dak bulgogi is a variation made with chicken. Dak means chicken. For this chicken bulgogi recipe, I added a bit of lemon flavor. It certainly gives the dish a tasty spark!
In this recipe, I used boneless chicken thighs, but you can use boneless breast or a combination of both parts. The bite size boneless chicken pieces marinate and cook quickly, making this dish a good option for a busy weeknight meal.
If you want to try this recipe for outdoor grilling, cut the chicken into larger pieces and marinate longer. Double (or triple) the recipe as needed. Grill until nicely charred basting with the marinade.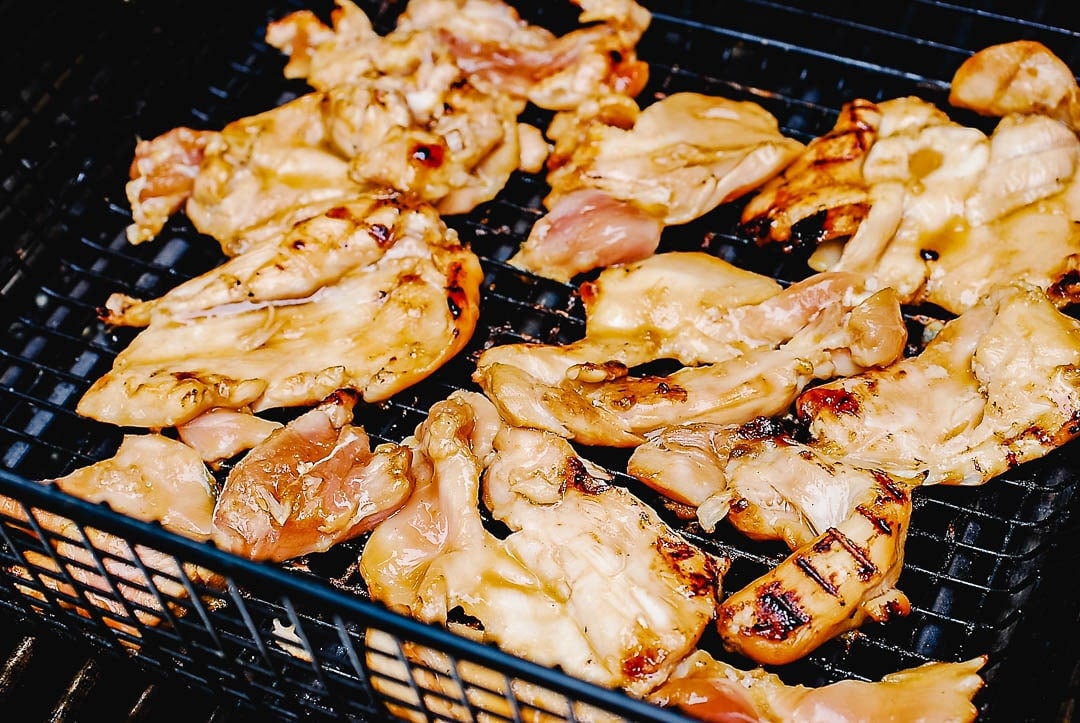 What to serve chicken bulgogi with
You can enjoy the chicken in lettuce wraps with a dollop of ssamjang or doenjang (soybean paste). It will be equally delicious simply served with your choice of salad or a side dish or two such as oi muchim (spicy cucumber salad) and sigeumchi (spinach) namul, along with a bowl of rice. See my 15 Vegetable Side Dishes for more vegetable options. Enjoy!
More quick chicken dinner recipes
Chicken stir-fry with kale and mushrooms
Chicken stir-fry with bok choy
Dakdoritang
Jjimdak
Spicy grilled chicken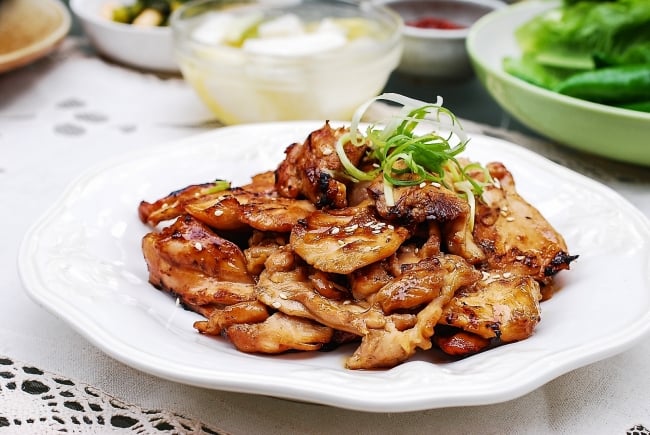 For more Korean cooking inspirations, follow along on YouTube, Pinterest, Twitter, Facebook, and Instagram.
Ingredients
1

pound

boneless chicken thigh and/or breast.
Marinade
3

tablespoons

soy sauce

1

tablespoon

lemon juice

1

tablespoon

brown sugar

Use regular sugar if unavailable

1

tablespoon

honey

or 1 - ⅓ more tablespoons brown sugar

1

tablespoon

rice wine (or mirin or white wine)

1

tablespoon

minced garlic

1

teaspoon

grated ginger

1

tablespoon

sesame oil

pinch

black pepper

1/2

teaspoon

sesame seeds