Cheesesteak made Korean-style with bulgogi and sautéed kimchi! It's super easy and delicious!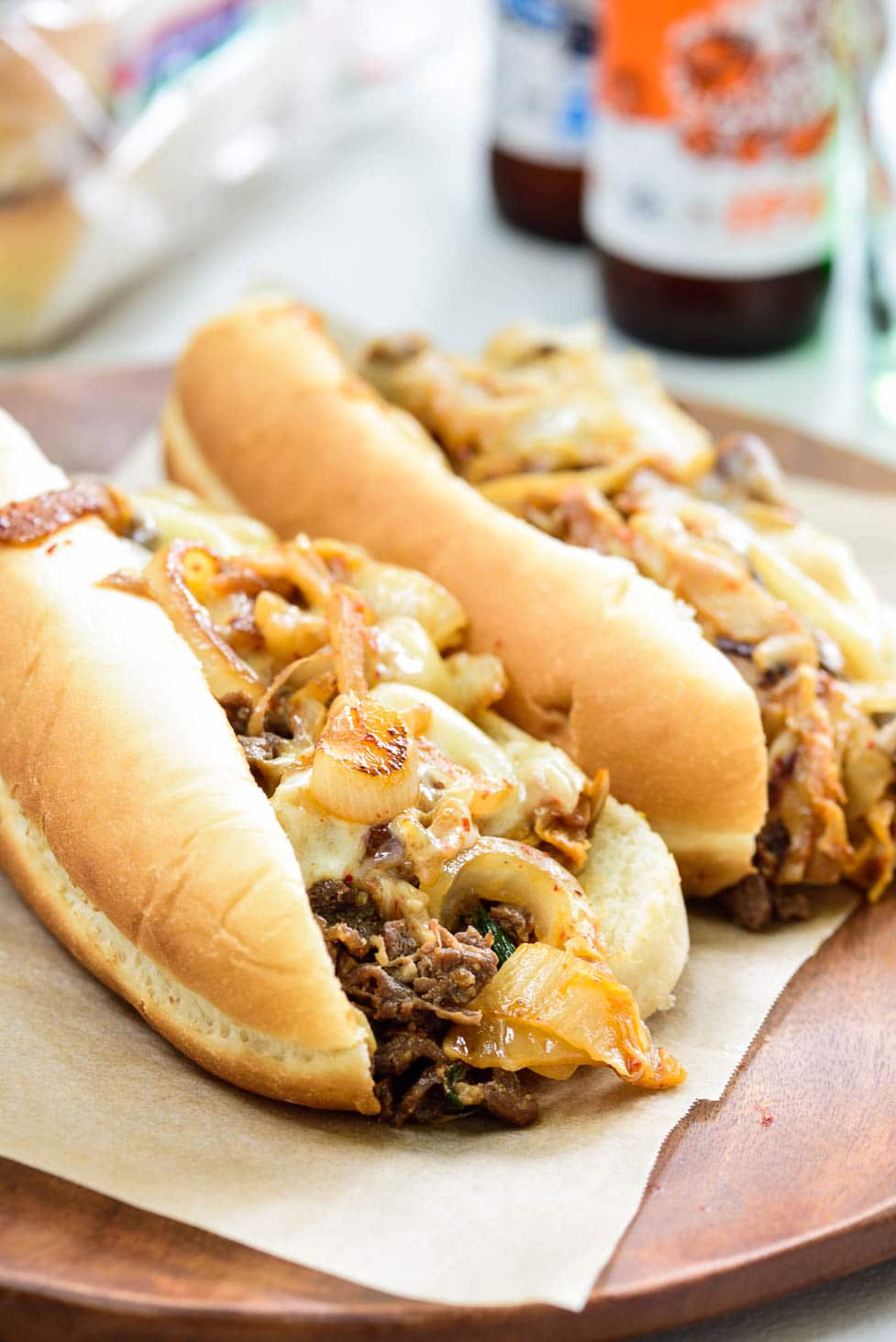 The day I made this kimchi bulgogi cheesesteak with leftover marinated meat, I knew I had to share it with you! It's super easy and delicious!
How can you go wrong with flavorful bulgogi topped with sautéed kimchi and oozy cheese on a nicely toasted bun? Better yet, finish it off with a little touch of gochujang mayo.
What is bulgogi?
Bulgogi (불고기) is thinly sliced beef marinated in a savory, slightly sweet sauce, traditionally cooked over an open flame. It's such an easy dish to put together! You can store any unused marinated meat in the fridge for up to 4 days or freeze it for longer storage.
To make bulgogi, try my time-tested recipe! It's been highly popular.
You can certainly enjoy your leftover bulgogi the same way you normally do, most likely with lettuce wraps, rice and some side dishes. However, if you don't have enough leftovers for the whole family or want to try something different, this post is for you.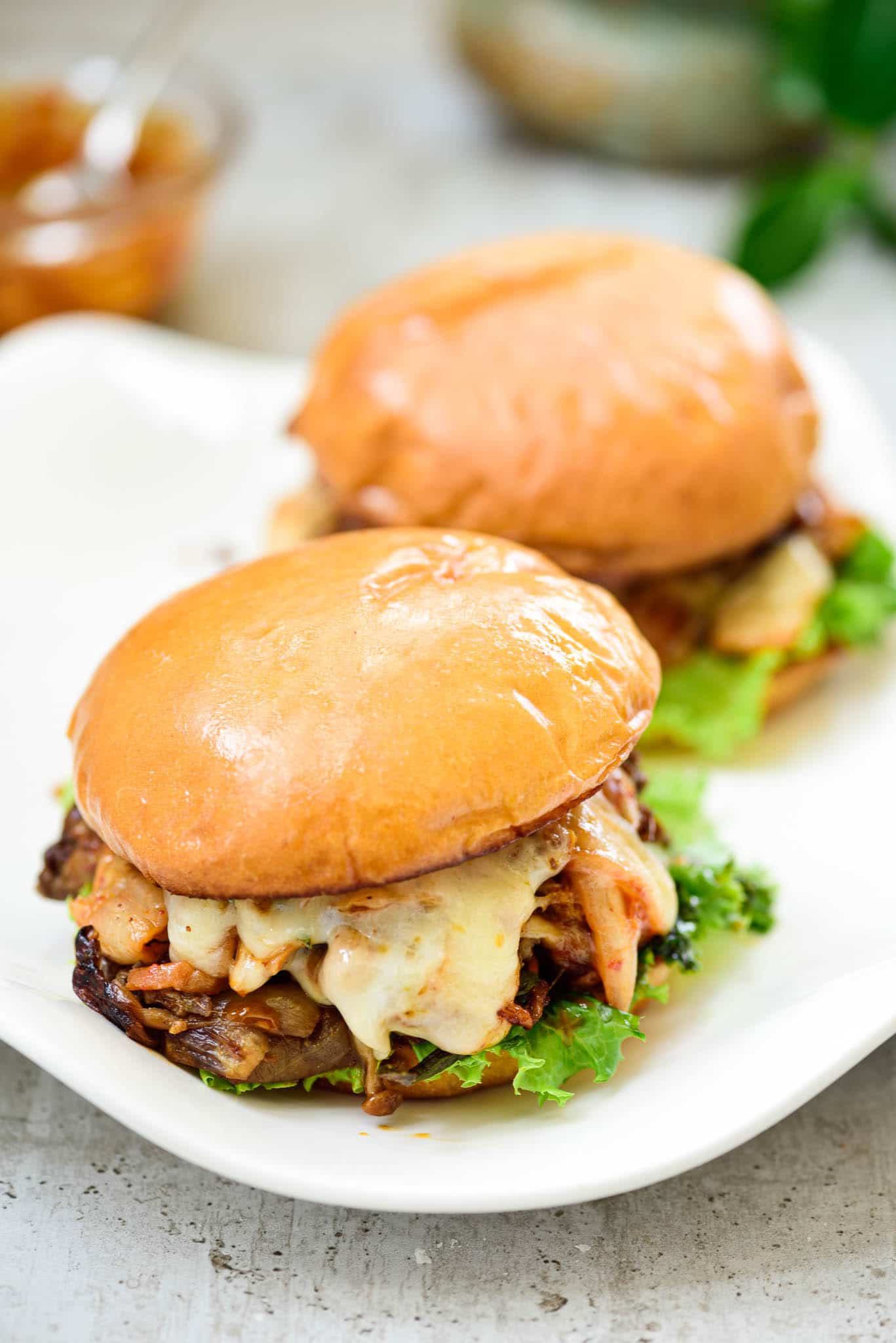 How to make bulgogi cheesesteak with kimchi
Borrowing the idea from Philly cheesesteak, I basically cooked some leftover marinated meat, fried up some kimchi, melted cheese on top, and loaded all up on a toasted hamburger bun.
Stir-frying kimchi in a little bit of oil brings out rich flavors of the kimchi. You can throw in some onion slices if you want, but not absolutely necessary.
For the cheese, use any cheese that's not too sharp or intense. Mozzarella, white American and provolone cheeses are all good options. These cheeses complement the bulgogi and kimchi very well without overshadowing them.
Use any hamburger buns, hoagie buns, or even slices of bread you like. Lightly toasted in a pan with butter. You can use olive oil if preferred.
You can also make quesadillas or tacos with these fillings!
Bulgogi Cheesesteak without kimchi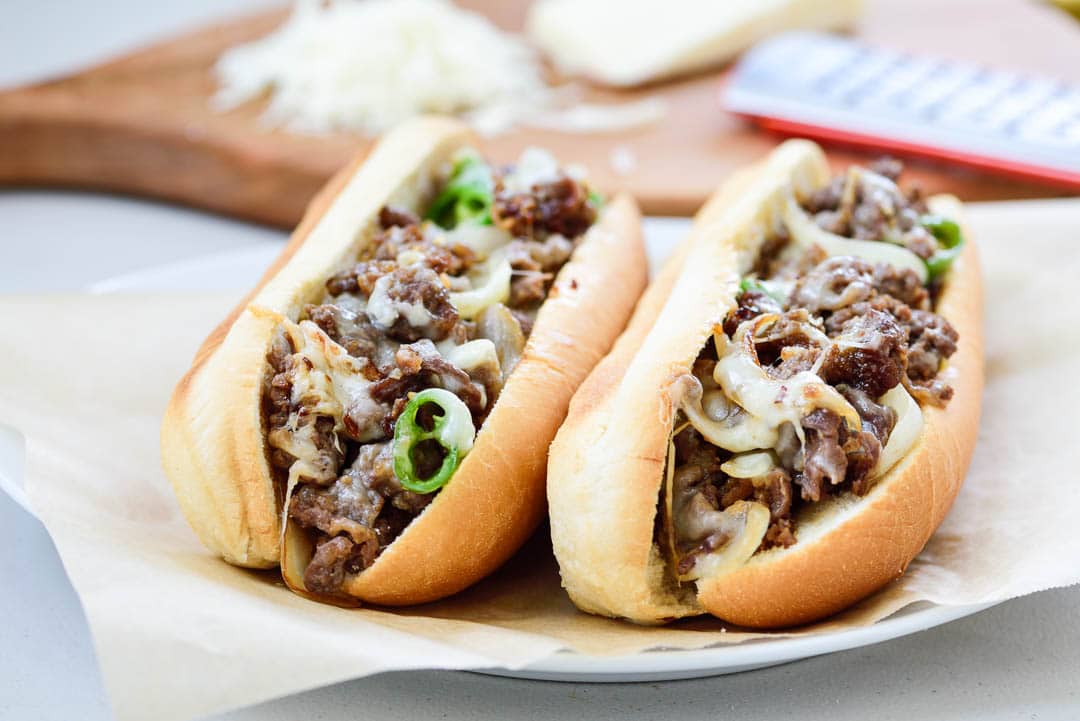 Update: I recently teamed with Murray's Cheese to create a bulgogi cheesesteak recipe for them. I had so much fun trying out several of their delicious cheeses for the recipe. Head on over there to check out the recipe and their exceptional cheeses.
Gochujang mayo
The cheesesteak has lots of flavors from bulgogi and kimchi, but feel free to add any condiment of your choice. I've tried it with gochujang mayo by mixing about a teaspoon of gochujang (Korean red chili pepper paste) with 2 tablespoons of mayonnaise. Adjust to your taste.
I also liked mayo with buldak sauce instead of gochujang. Sriracha will be good with mayo too.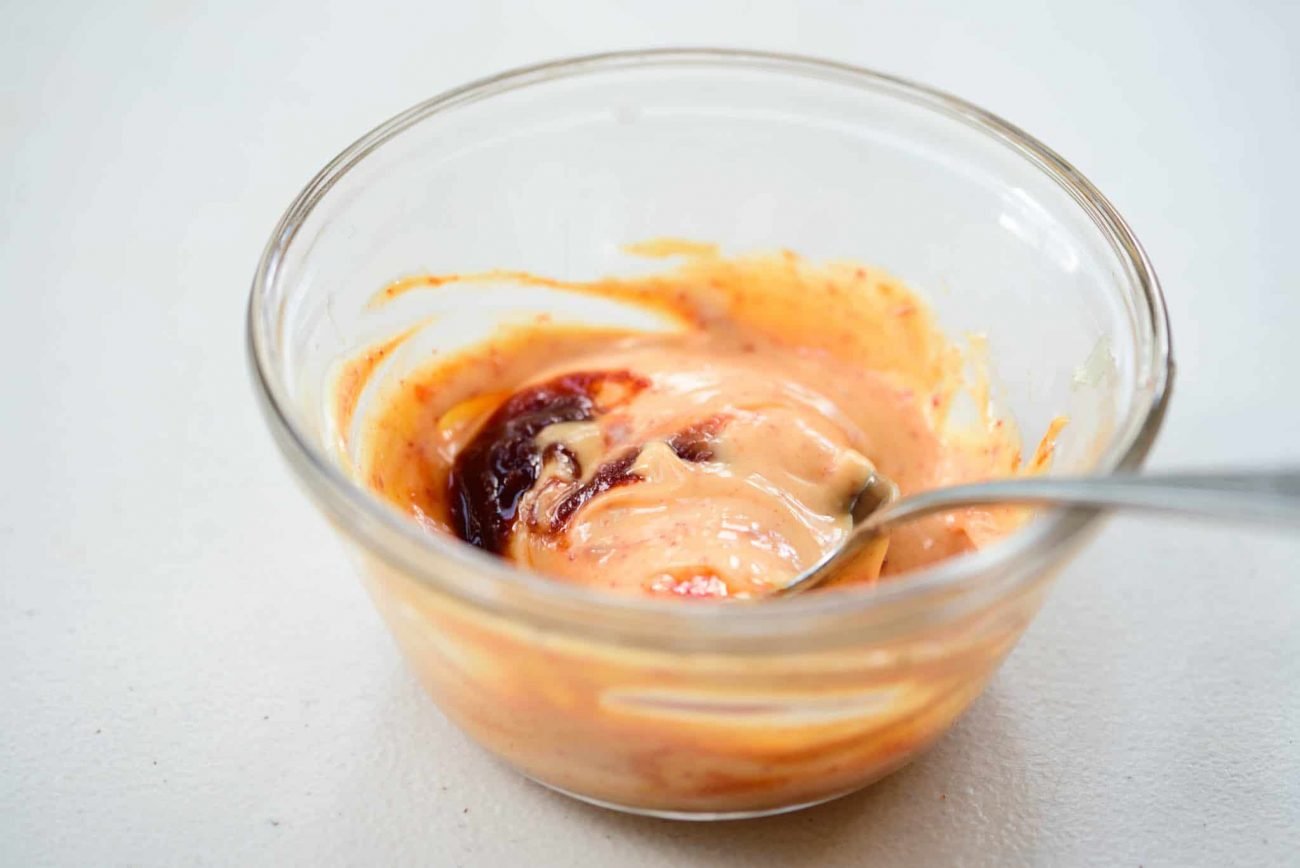 More ideas for bulgogi leftovers
I alway love having leftover bulgogi! It can be used to create multiple more meals — a quick and easy way to add some protein and extra flavor to so many Korean dishes!
You can add it to bibimbap, gimbap (also spelled kimbap), japchae, folded kimbap, gungjung tteokbokki, fried rice or even Korean-style tacos, to name a few.
Or make other bulgogi dishes such as bulgogi doepbap and bulgogi jeongol, A little bit of leftovers go a long way with these dishes!
For more Korean cooking inspirations, follow along on YouTube, Pinterest, Twitter, Facebook, and Instagram.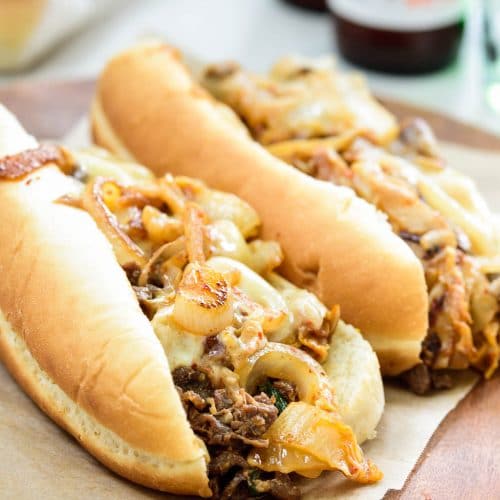 Ingredients
8

ounces

marinated bulgogi meat, uncooked (use more to taste)

Or leftover cooked bulgogi

1/2

cup

packed, sliced kimchi

1/4

medium onion, thinly sliced - optional

1/2

cup

shredded cheese or 2 slices (mozzarella, American, provolone, etc)

2

hamburger buns

or hoagie rolls or 4 slices of bread

1

tablespoon

butter or olive oil

2

lettuce leaves
Gochujang mayo - optional
2

tablespoons

mayonnaise

1

teaspoon

gochujang (adjust to taste)

or buldak sauce, sriracha, or other hot sauce
Instructions
In a preheated pan, melt some butter directly on the pan over medium heat or add olive oil. You can spread butter or drizzle olive oil on the cut sides of the bun first if you want. Toast the bun, cut side down, until golden brown. Transfer to a serving plate.

Reheat the pan over high heat, and cook the marinated meat, loosening the meat and flipping them over once or twice. Transfer to another plate. If using cooked bulgogi, simply heat it up in the pan.

Reduce the heat to medium high, and add a couple of teaspoons of cooking oil to the pan. Stir fry the kimchi and optional onion slices until the kimchi turns slightly soft and deep in color, 3 to 4 minutes.

Top it with cheese, cover the pan, and continue to cook over medium low heat until the cheese melts.

Optional: Meanwhile, mix the mayo with gochujang until the gochujang is well incorporated into the mayo.

Place a lettuce leaf on the bottom part of the bun, add bulgogi and kimchi cheese melt.