Here's a collection of my best Korean BBQ recipes that have earned high marks from you readers out there!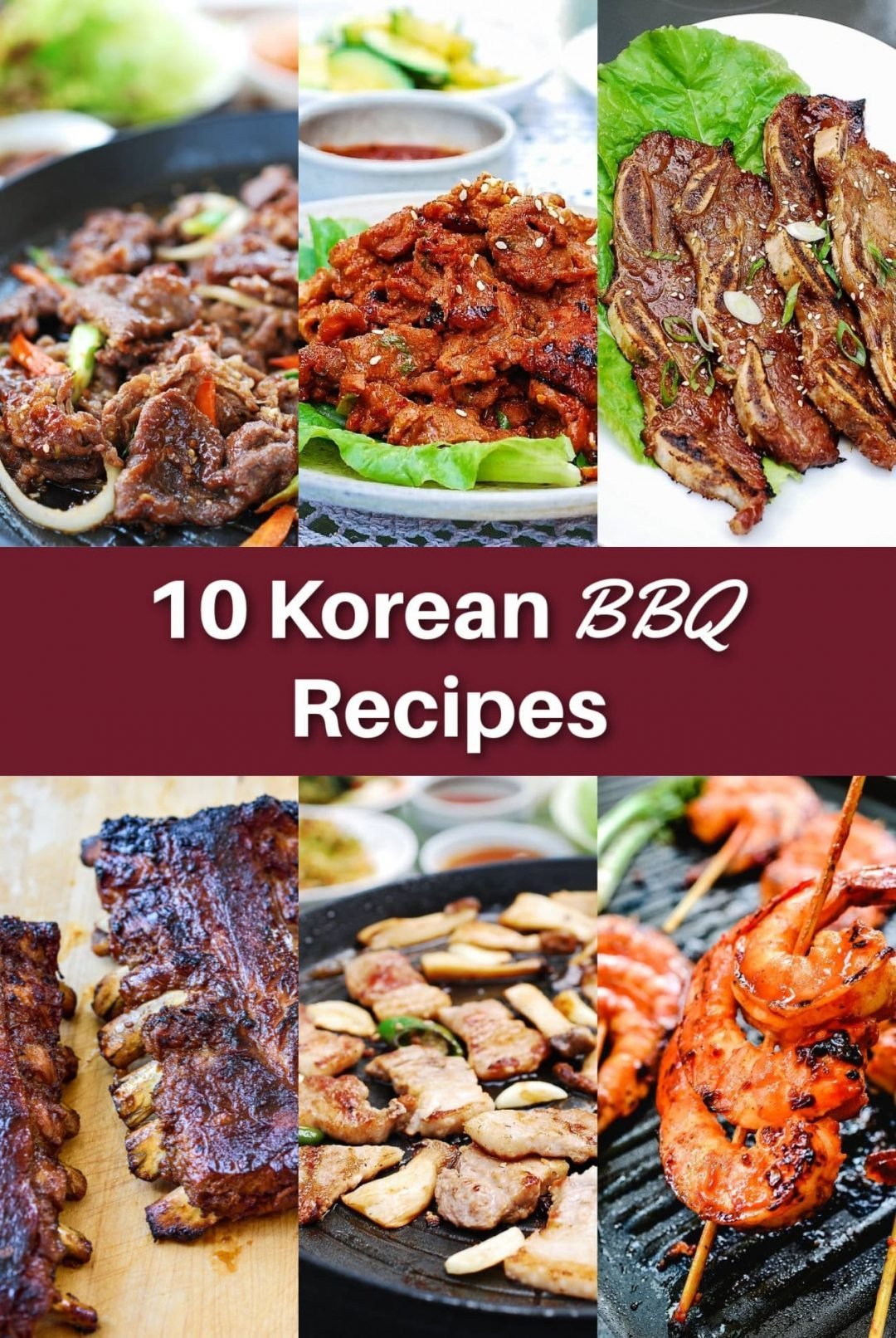 What says summer more than firing up the grill for delicious barbecue dishes! Here, I've collected my best Korean BBQ dishes for you to try at home this summer. These are my go-to recipes that have also earned high marks from you readers out there!
The marinades are easy to put together, and most of these dishes do not take a long time to marinate. All of them can be easily doubled or tripled for a large group, making it perfect for your summer gatherings.
If you make my all-purpose Korean marinade, it will be even quicker and easier because you don't need to assemble a new marinade each time.
If you don't want to bother with outdoor grilling, or it's not feasible for you, use a portable gas grill or electric grill to cook at the table. Oven broiling is also an option for these dishes.
As always, serve Korean BBQ dishes with lots of vegetables, such as lettuce, perilla leaves (kkaennip), pachae, and ssukgat (crown daisy), with ssamjang (sauce for wraps). If you want to add some vegetable side dishes, check out my 15 Korean Vegetable Side Dishes.
Beef short ribs are one of the most popular barbecue dishes in Korean homes, especially for special occasions and gatherings. Here's my tried-and-tested recipe for the perfect galbi marinade!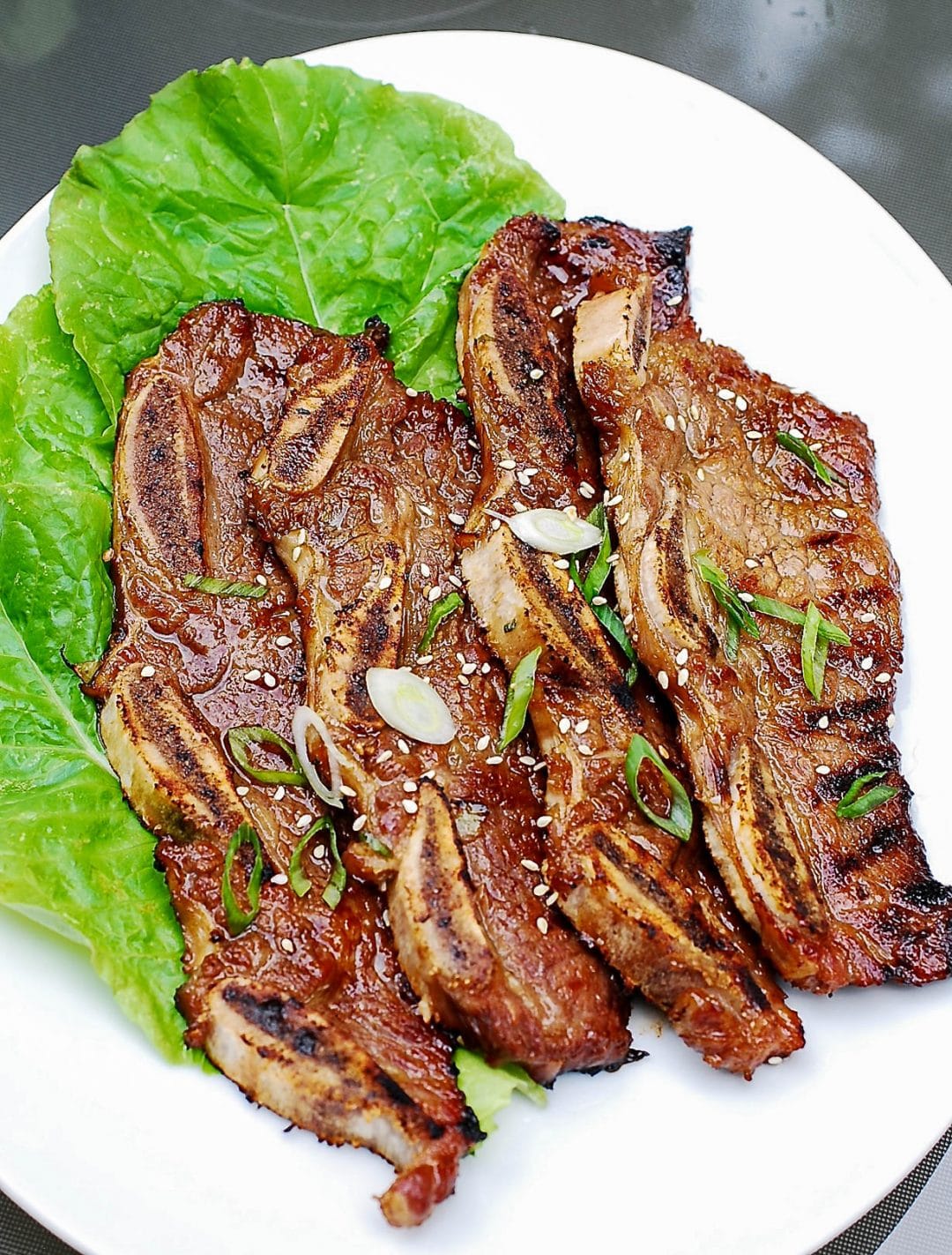 Bulgogi is very easy to make at home with a few basic ingredients, and the thinly sliced beef doesn't take long to marinate. This bulgogi recipe shows you everything you need to know about how to make the best bulgogi!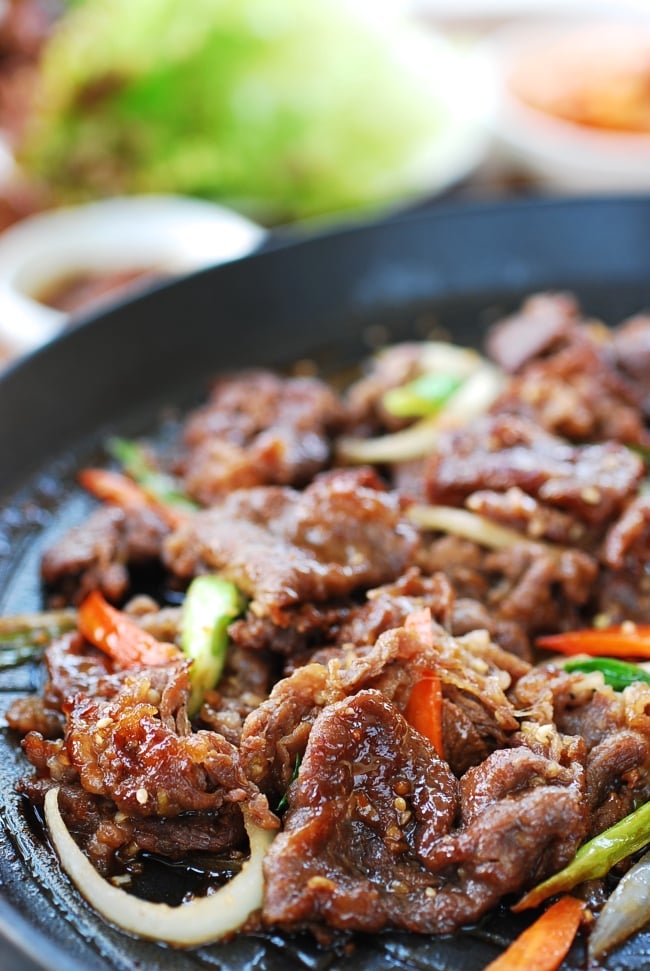 Spicy Korean pork bulgogi marinated in a gochujang based sauce with lots of fresh garlic and ginger! A perfect dish for spicy food lovers!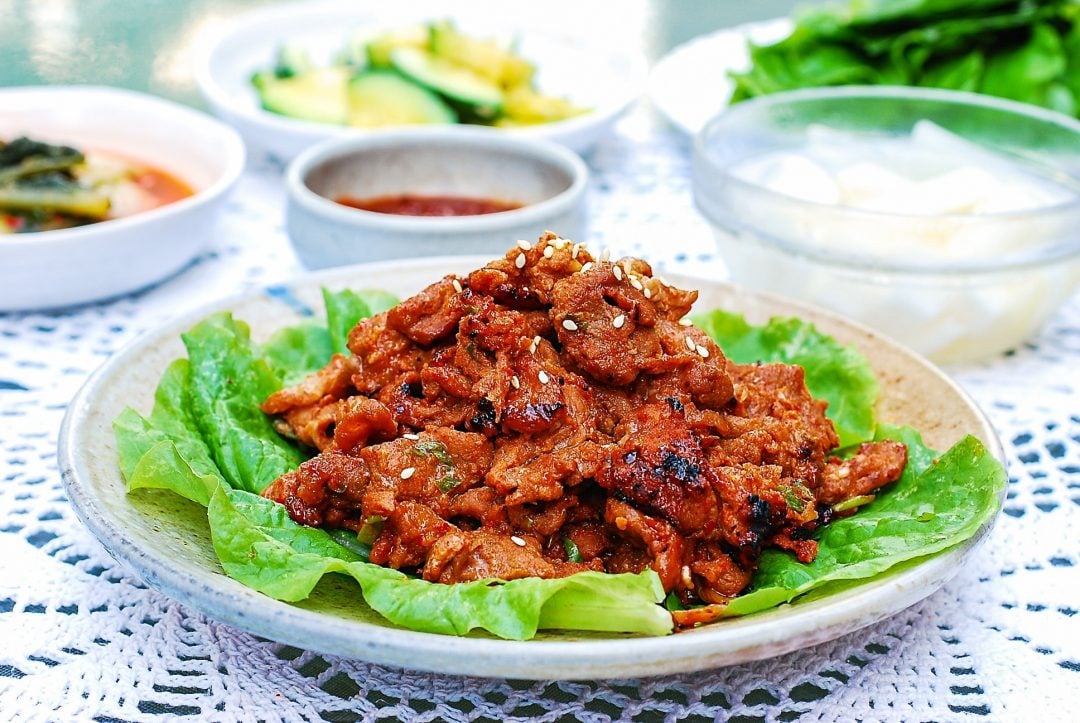 Tender, moist and flavorful Korean BBQ pork ribs! Choose from two different marinades – sweet and savory or spicy.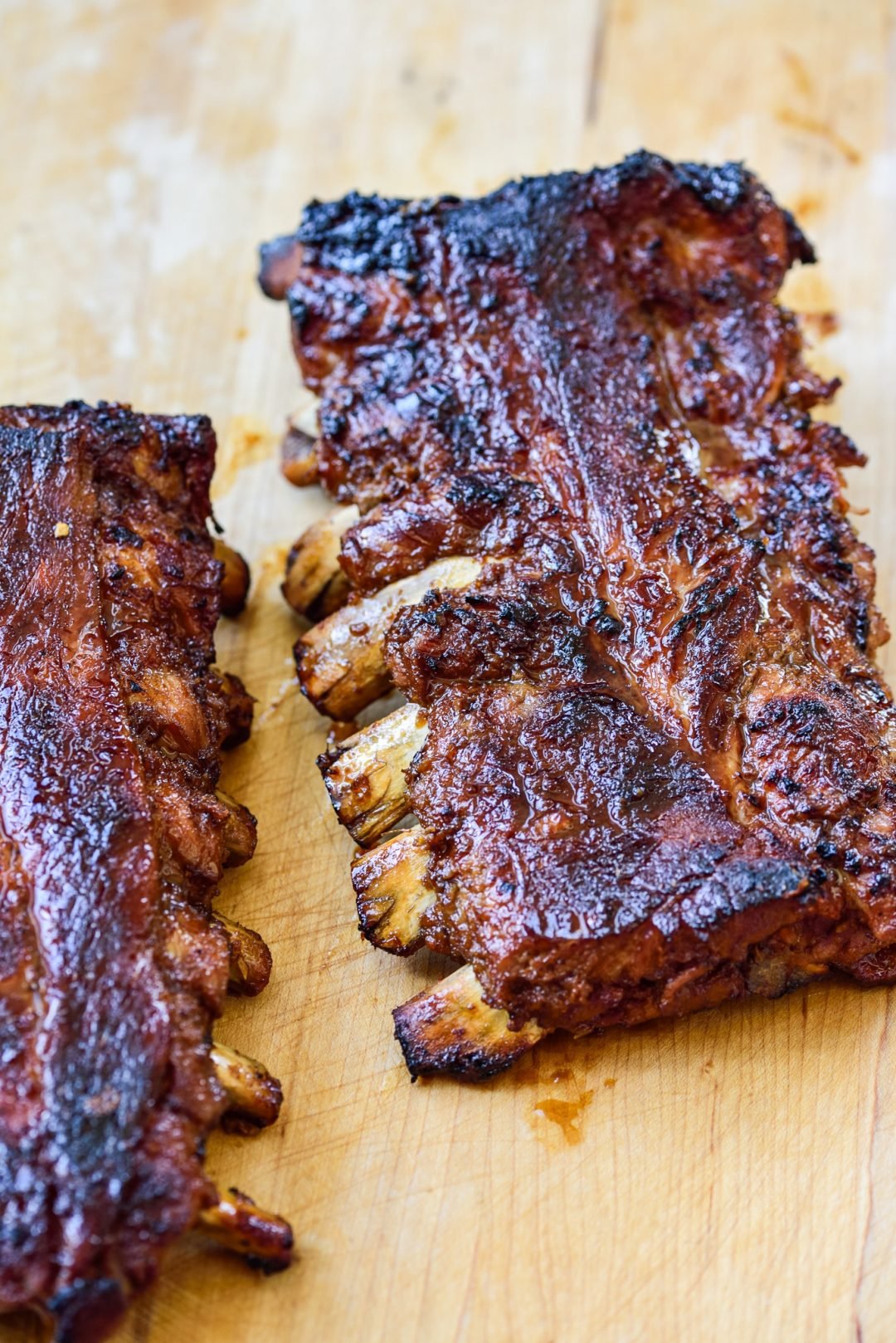 If you like sweet and savory bulgogi flavor but don't like red meat, this one's for you! For outdoor grilling, cut the chicken into large pieces and marinate longer. Double (or triple) the recipe as needed. Grill until nicely charred basting with the marinade.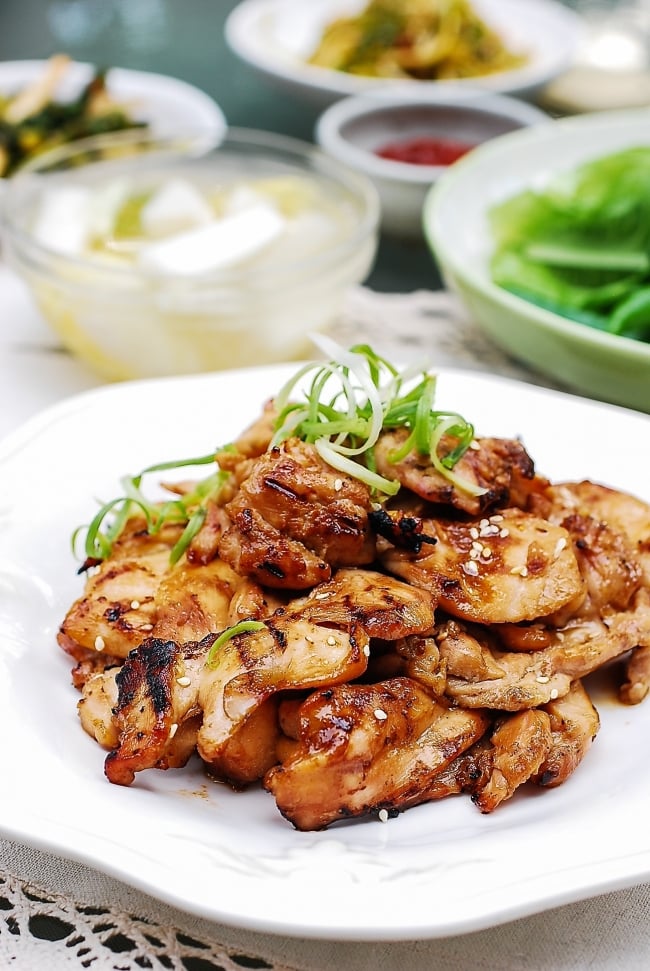 Samgyupsal gui, which is grilled fresh pork belly, is highly popular in Korea. It's easy to prepare because you don't need to marinate the meat.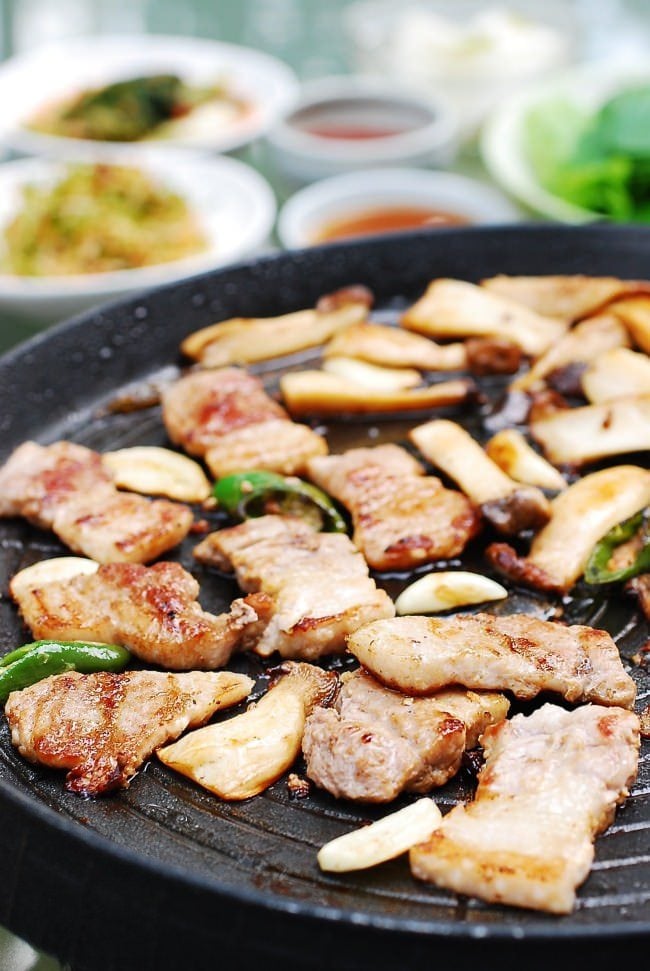 This doenjang (Korean fermented soybean paste) marinated pork is another great option for your Korean BBQ. The salty, savory doenjang brings umami depth of flavor to the pork without overpowering it.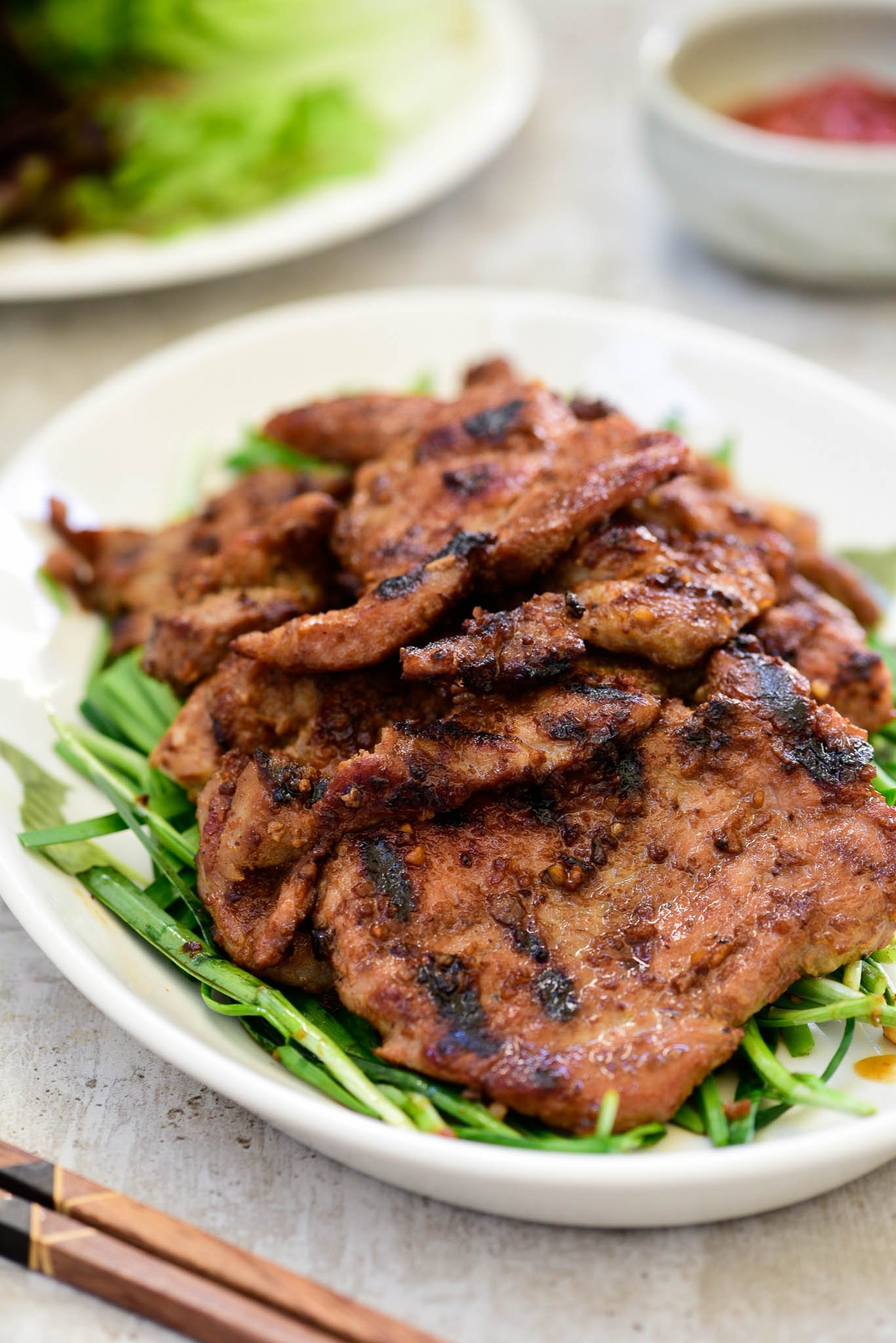 This spicy grilled Korean chicken is so flavorful, and it'll become your favorite for summer grilling if you like spicy food.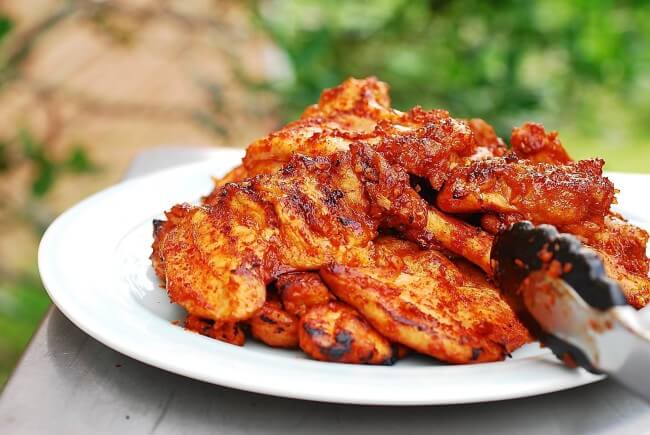 Easy spicy grilled shrimp flavored with a deeply savory gochujang sauce! The marinade is so easy to prepare, and the shrimp cook up very quickly. It can be a simple addition to your summer BBQ!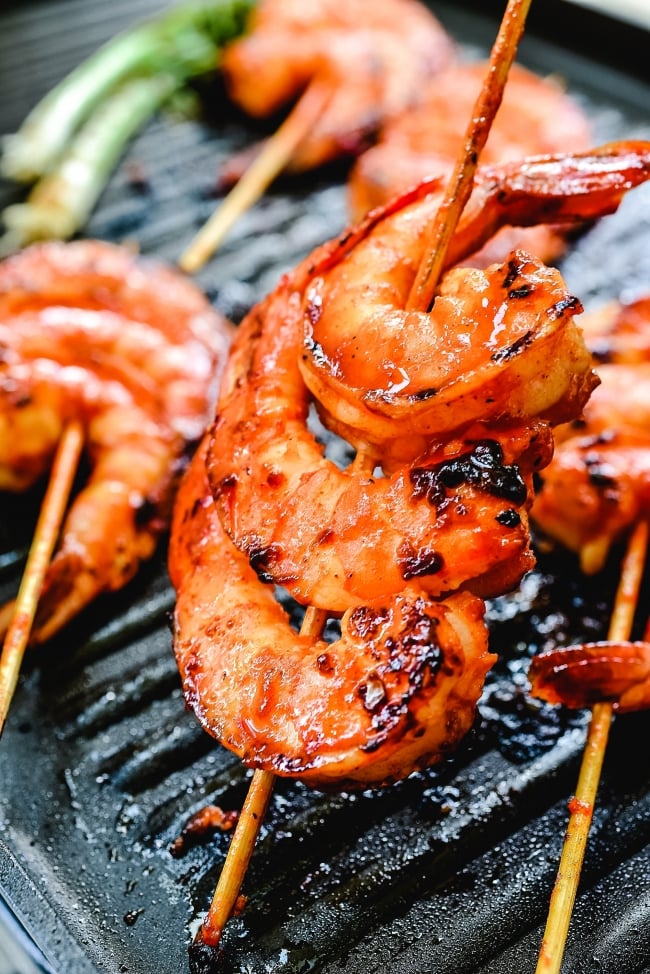 Change up your salmon preparation, and make this bulgogi flavored salmon! The marinade is easy to whip up, and the fish cooks very quickly!

This collection of Korean BBQ recipes was originally posted in July 2017. I've updated it here for 2021.