This is a collection of Korean traditional New Year dishes. Happy New Year!!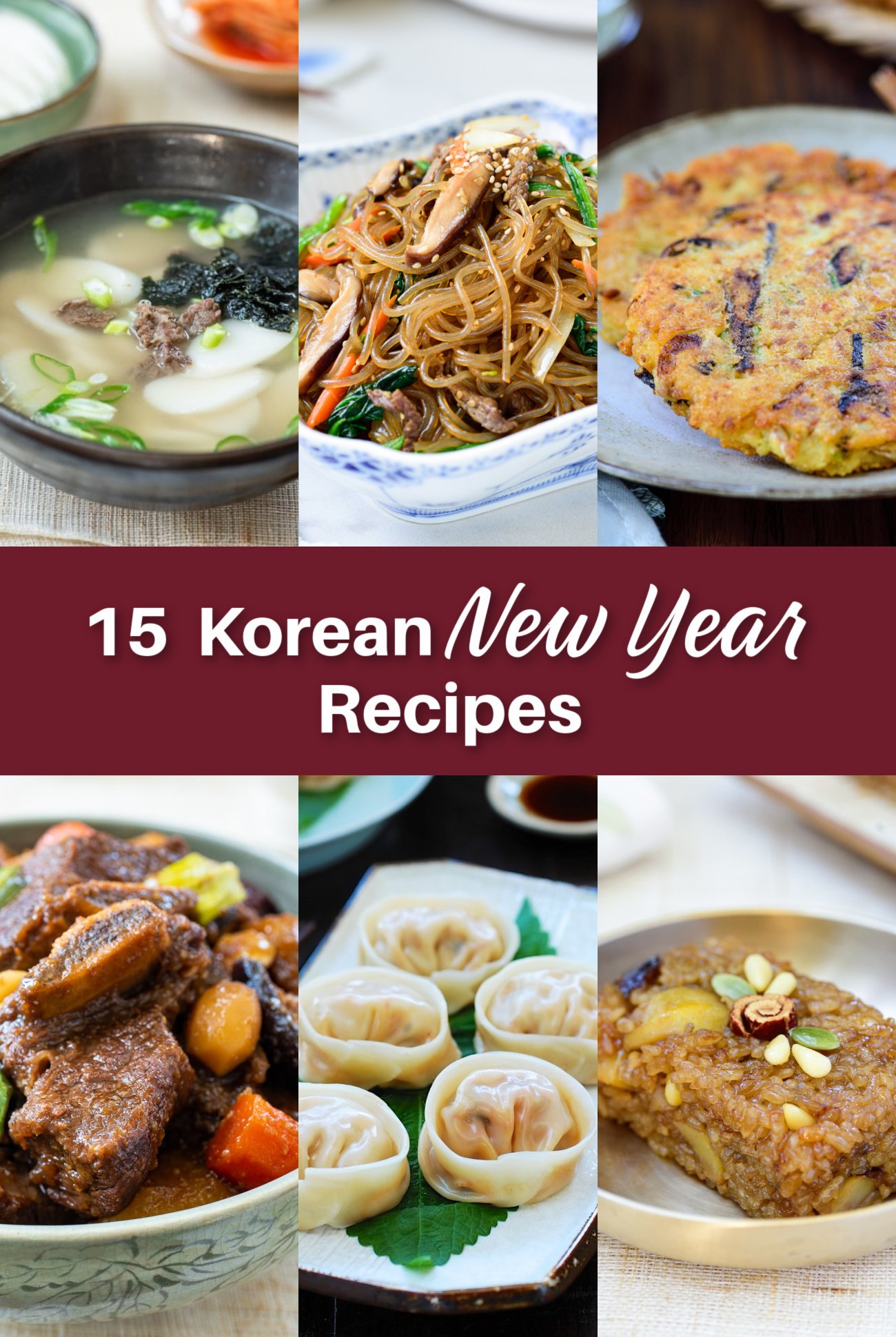 Hope this list will help you celebrate the New Year with delicious food. Happy New Year to you and your family! 새해 복 많이 받으세요.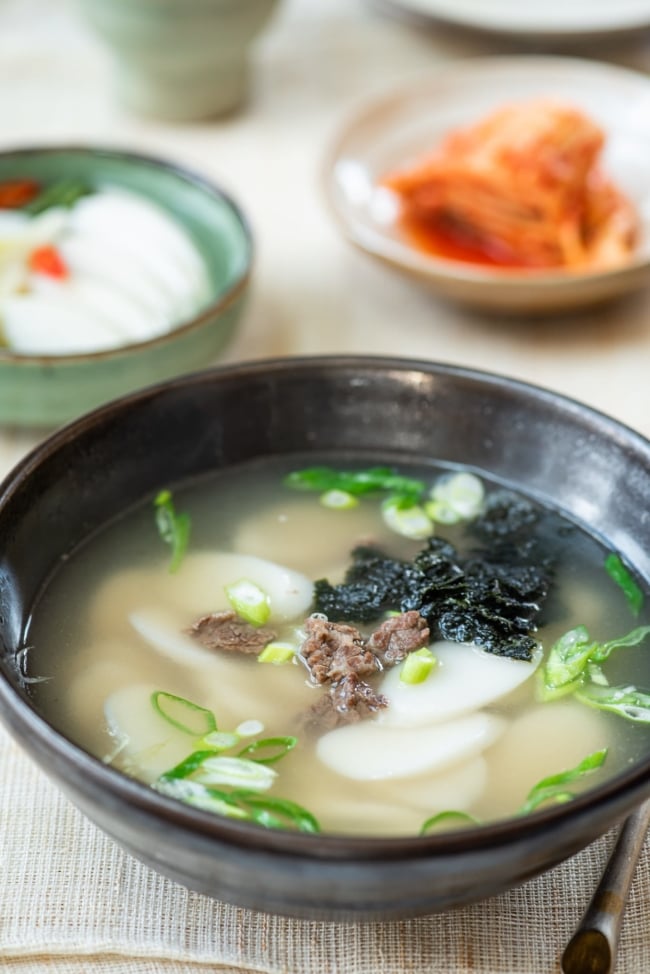 Tteokguk (or dduk guk) is Korean rice cake soup! This starchy and soothing bowl of soup is not only a New Year's tradition but is classic comfort food any time of year!
Also see: Tteok mandu guk (with dumplings) and Oyster tteokguk.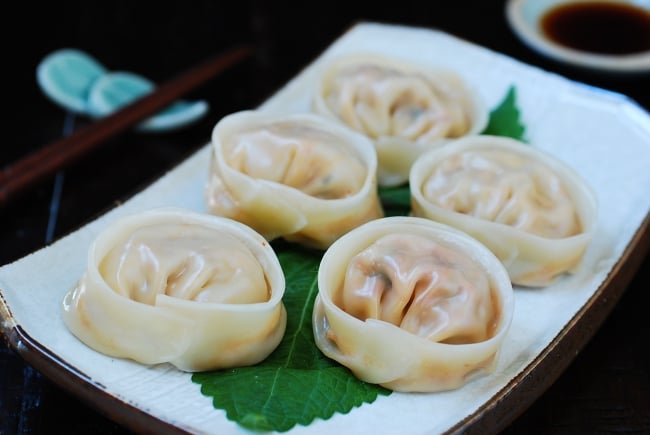 These Korean dumplings filled with a kimchi mixture are highly popular in Korea. If you like kimchi, you'll love this dumpling recipe. Kimchi adds tons of spicy and savory flavors! Great in tteok mandu guk or mandu guk!
Also see Mandu (dumplings).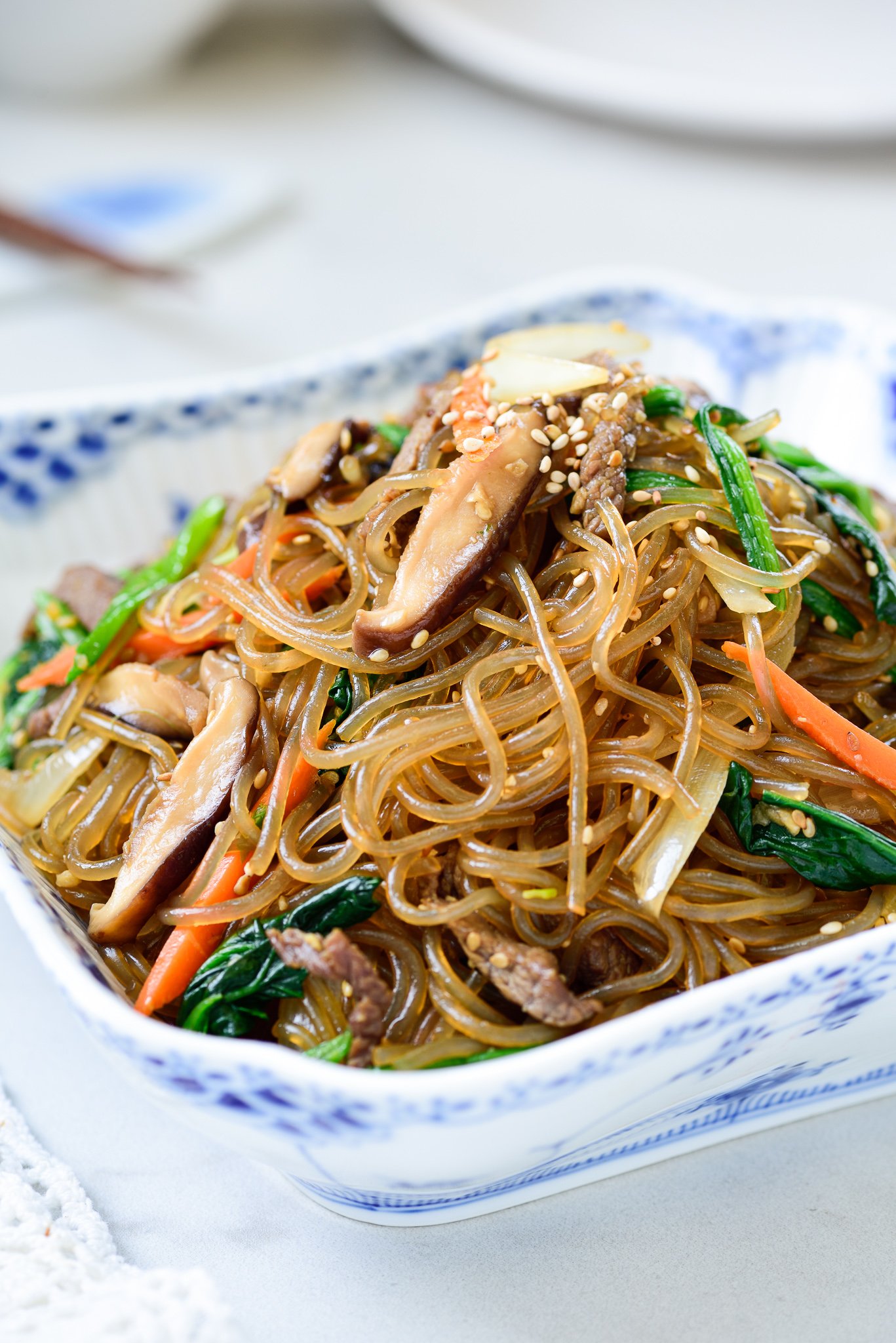 Made with bouncy sweet potato starch noodles, japchae is a classic Korean dish everyone loves! Find out how to make authentic, delicious japchae with this time tested, readers' favorite recipe!
Also see spicy seafood japchae.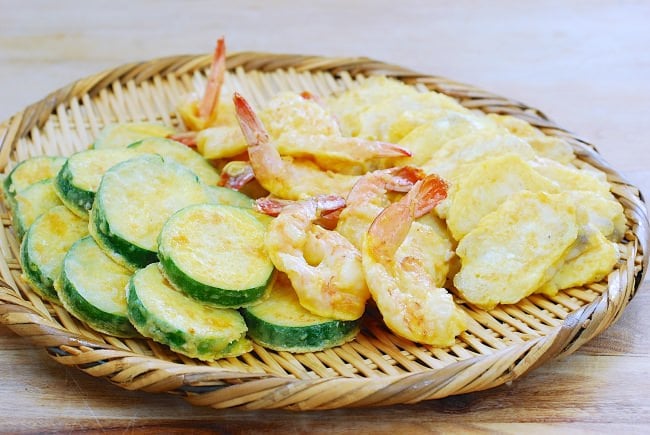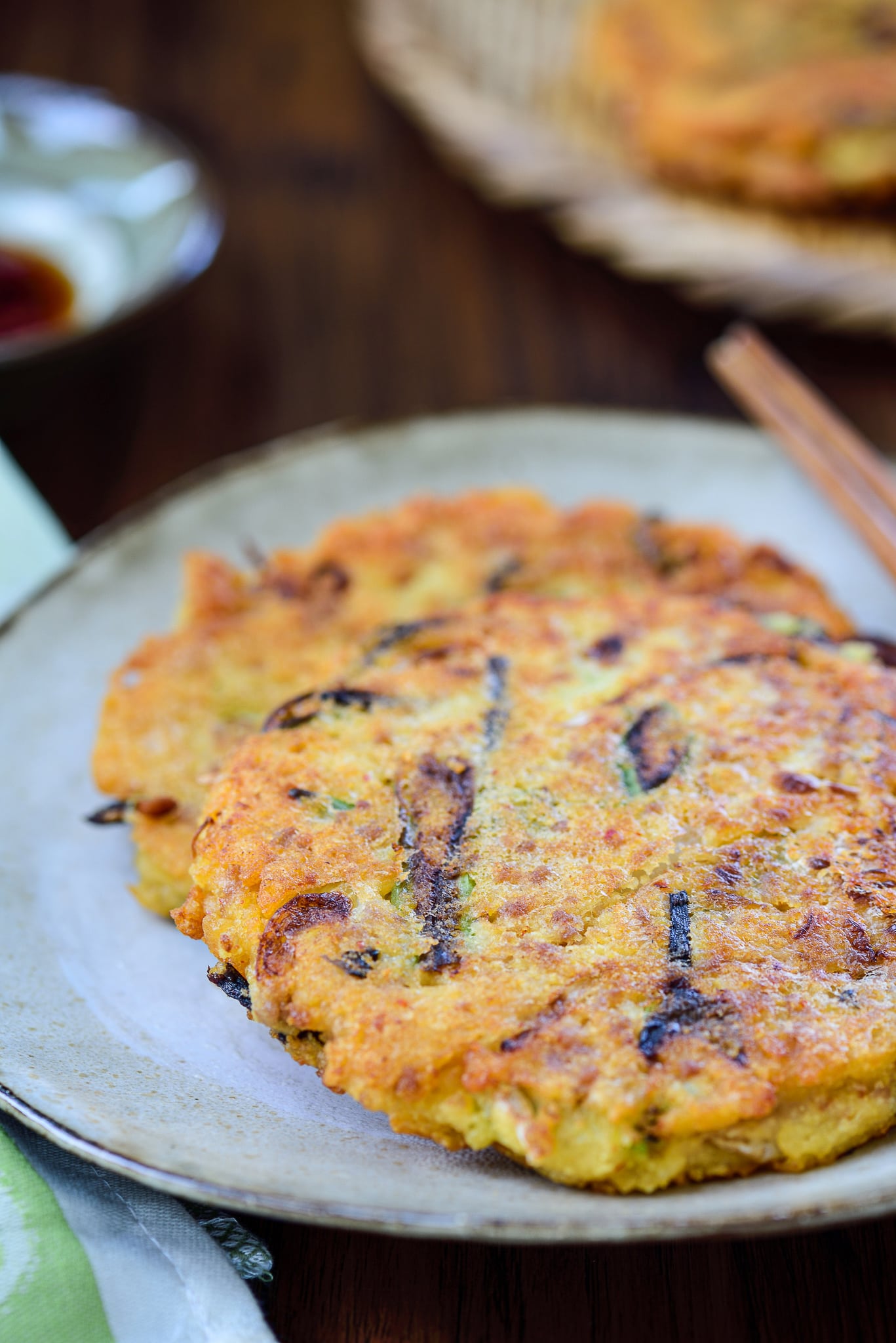 Nokdujeon, aka nokdu bindaetteok, is a type of savory Korean pancake made with ground nokdu (mung beans). These crispy golden brown pancakes are soft on the inside with some crunch from the vegetables. They are deliciously nutty!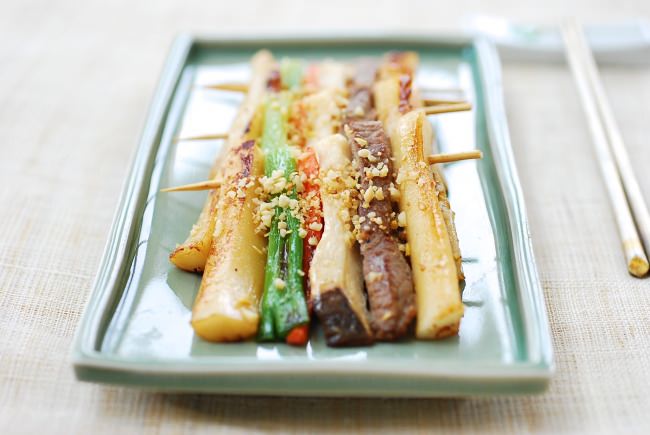 Sanjeok is a variety of jeok – skewered meat and vegetables. The ingredients are skewered and then grilled or pan-fried.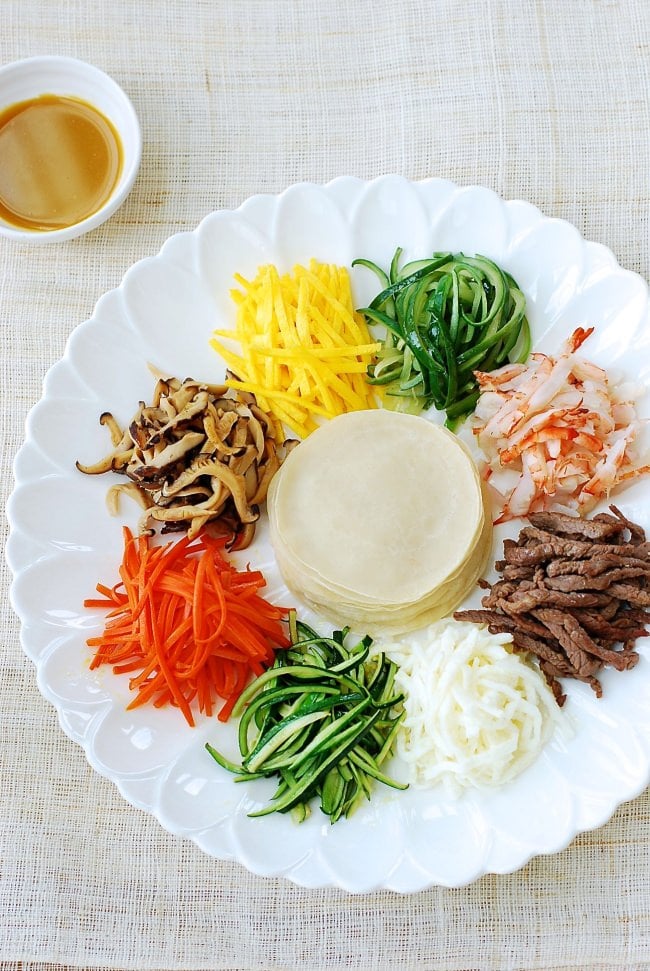 What better way to kick off the new year than with this beautiful and nutritionally well-balanced dish called gujeolpan (구절판)?Historically being a royal court dish during the Yi Dynasty, gujeolpan consists of 8 delicate fillings served around thin crepe-like wheat flour pancakes called miljeonbyeong (밀전병).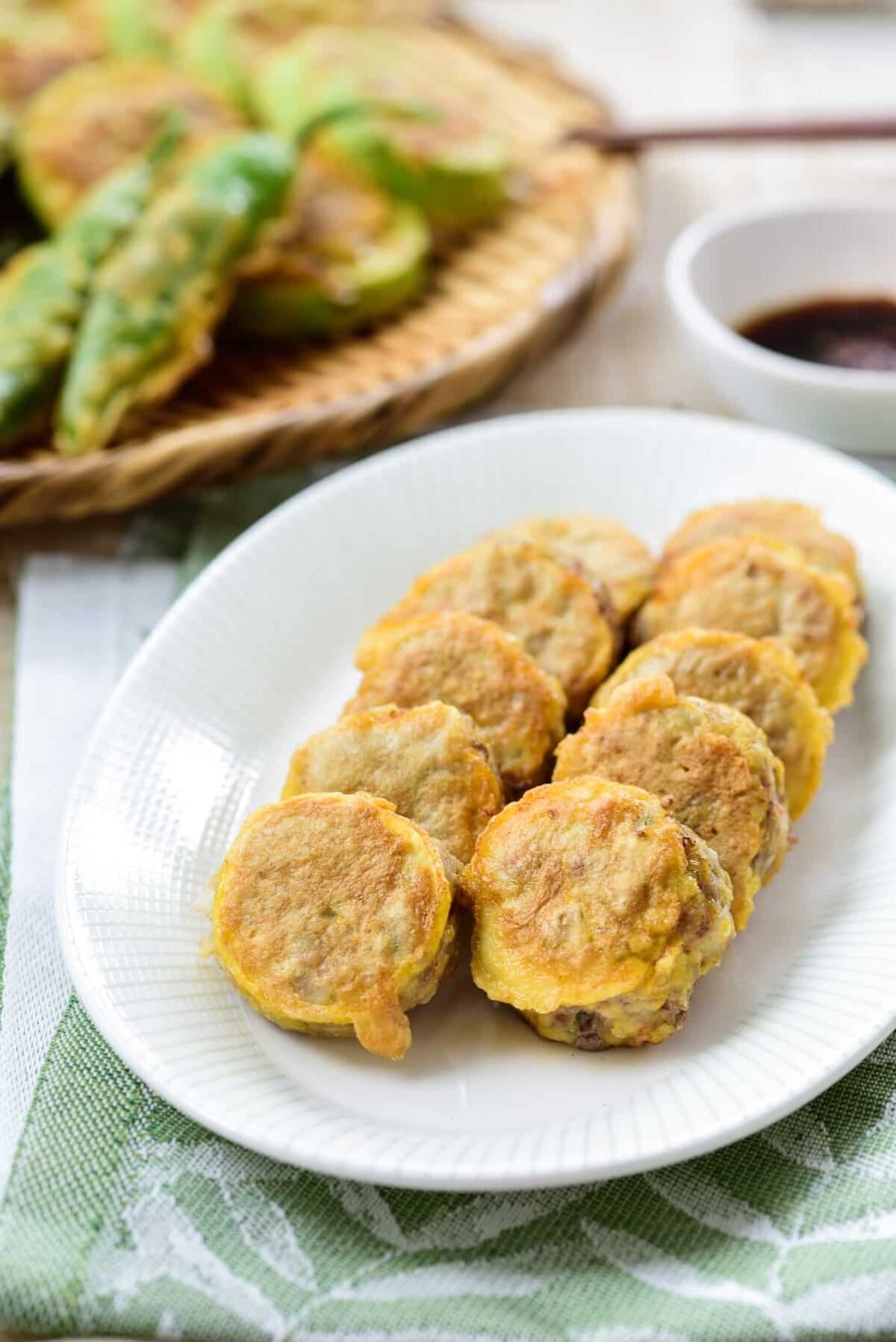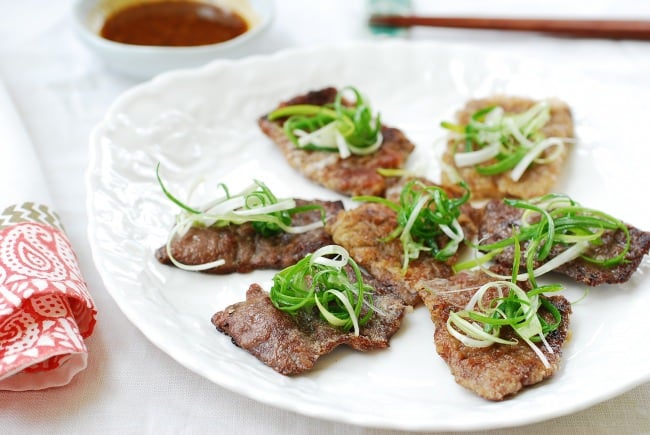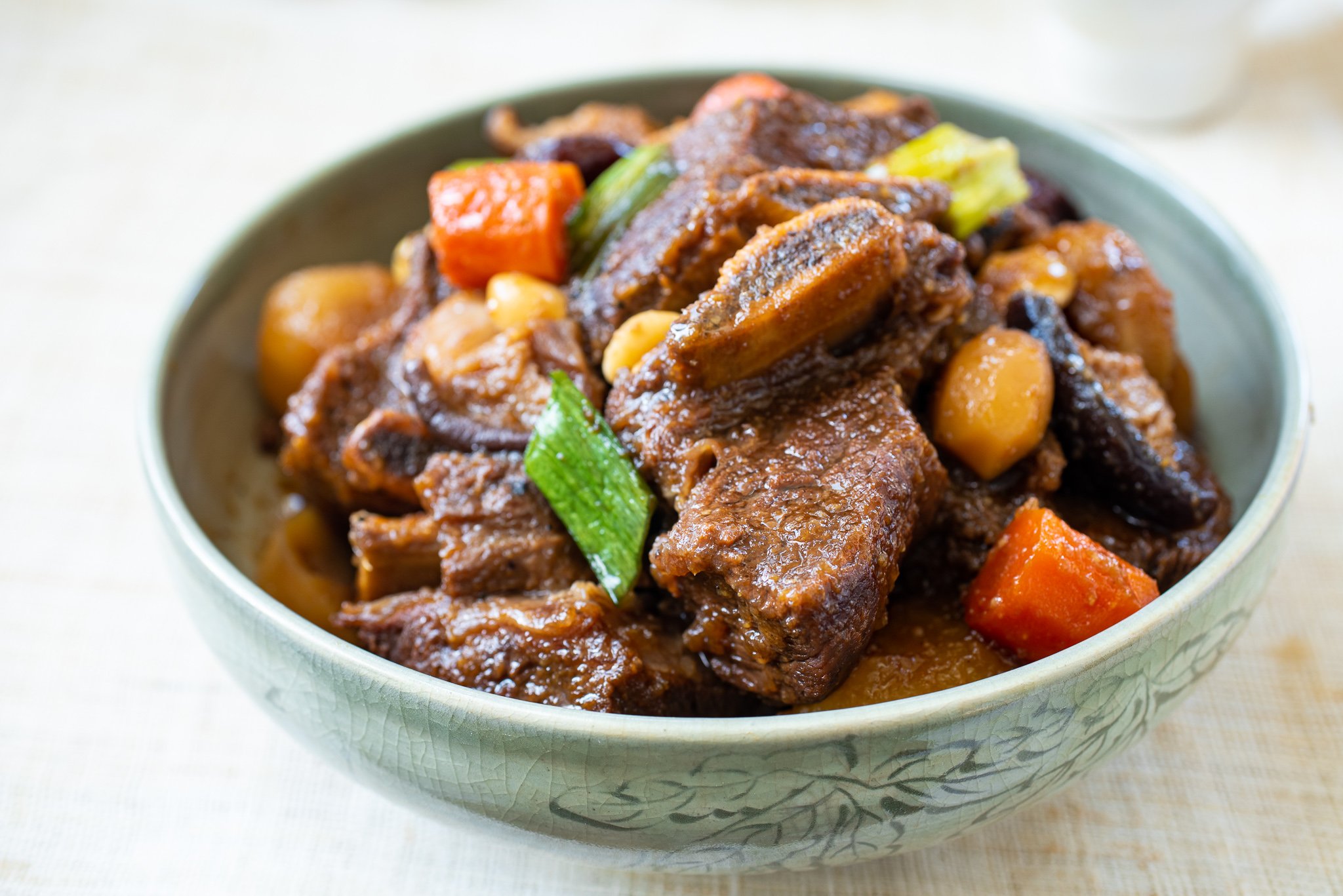 Also see Slow cooker galbijjim and Instant Pot Spicy Galbijjim.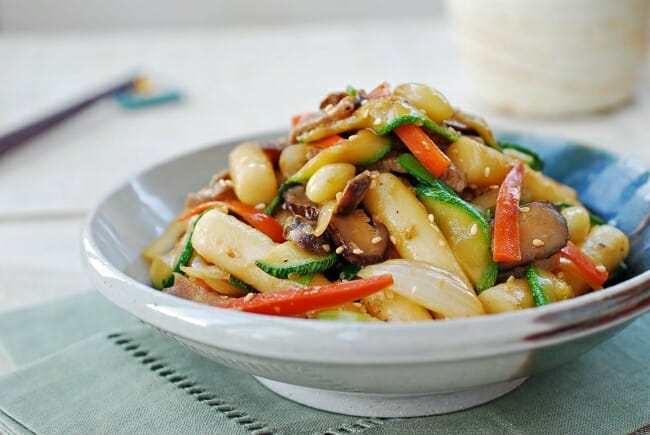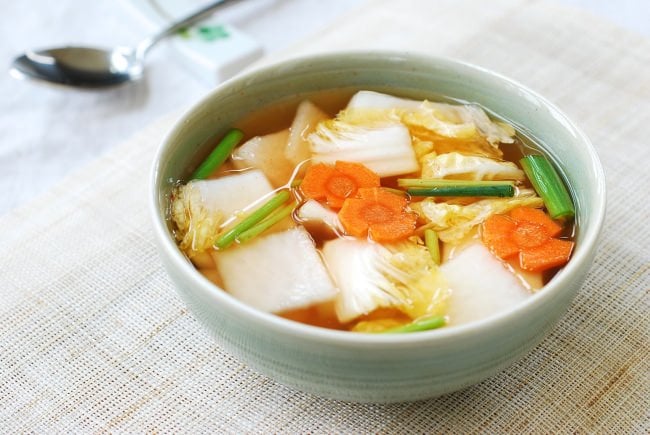 Nabak kimchi is a traditional holiday kimchi. Growing up, we always had nabak kimchi with tteokguk (rice cake soup), which is a New Year soup. They are delicious together!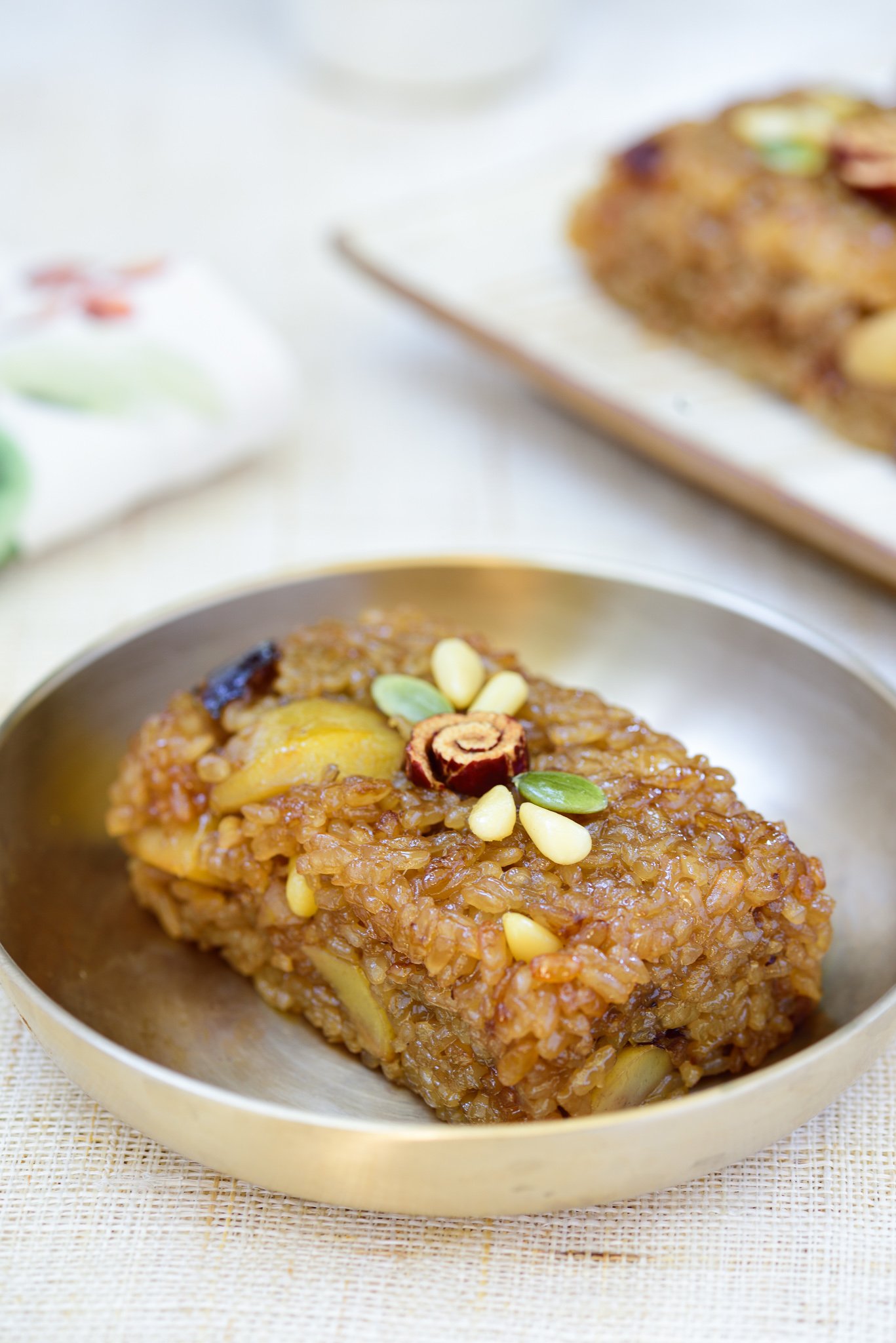 Also see Youngyang chaltteok (Healthy sweet rice cake)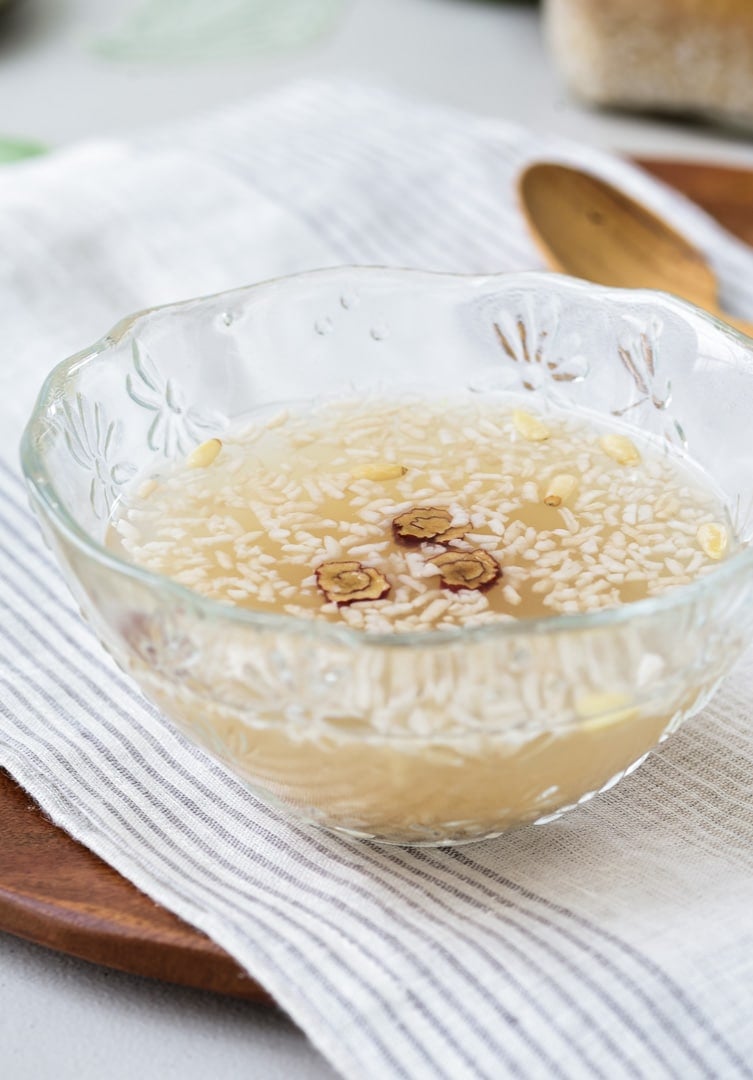 Finally, no Korean feast can be without vegetable side dishes. See my 15 Vegetable Side Dishes. Traditionally, vegetables are served in three colors (white, black/brown, and green), which are collectively called samsaek namul, 삼색나물. They commonly are doraji (bellflower roots), gosari (fiddlehead ferns), and siguemchi (spinach) namul dishes.
For more Korean cooking inspirations, follow along on YouTube, Pinterest, Twitter, Facebook, and Instagram.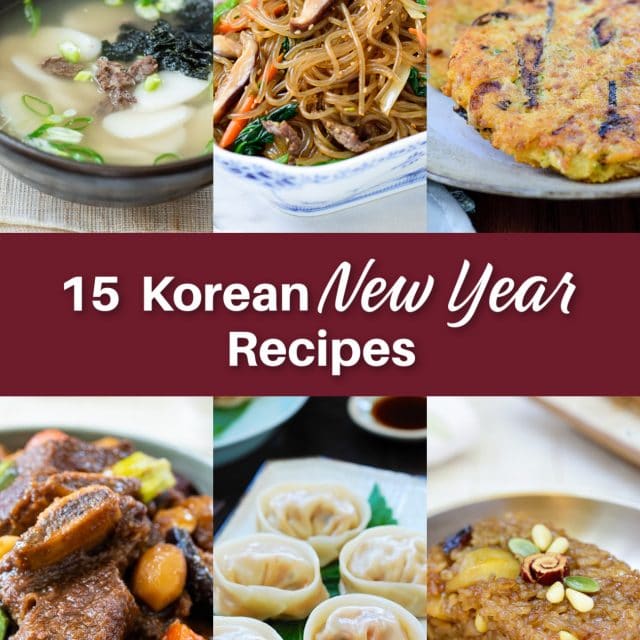 Ingredients
Visit the links provided above for the ingredients for each recipe.
Instructions
Click the links provided in the list for the full recipes.