A collection of delicious Korean recipes you can try with summer vegetables!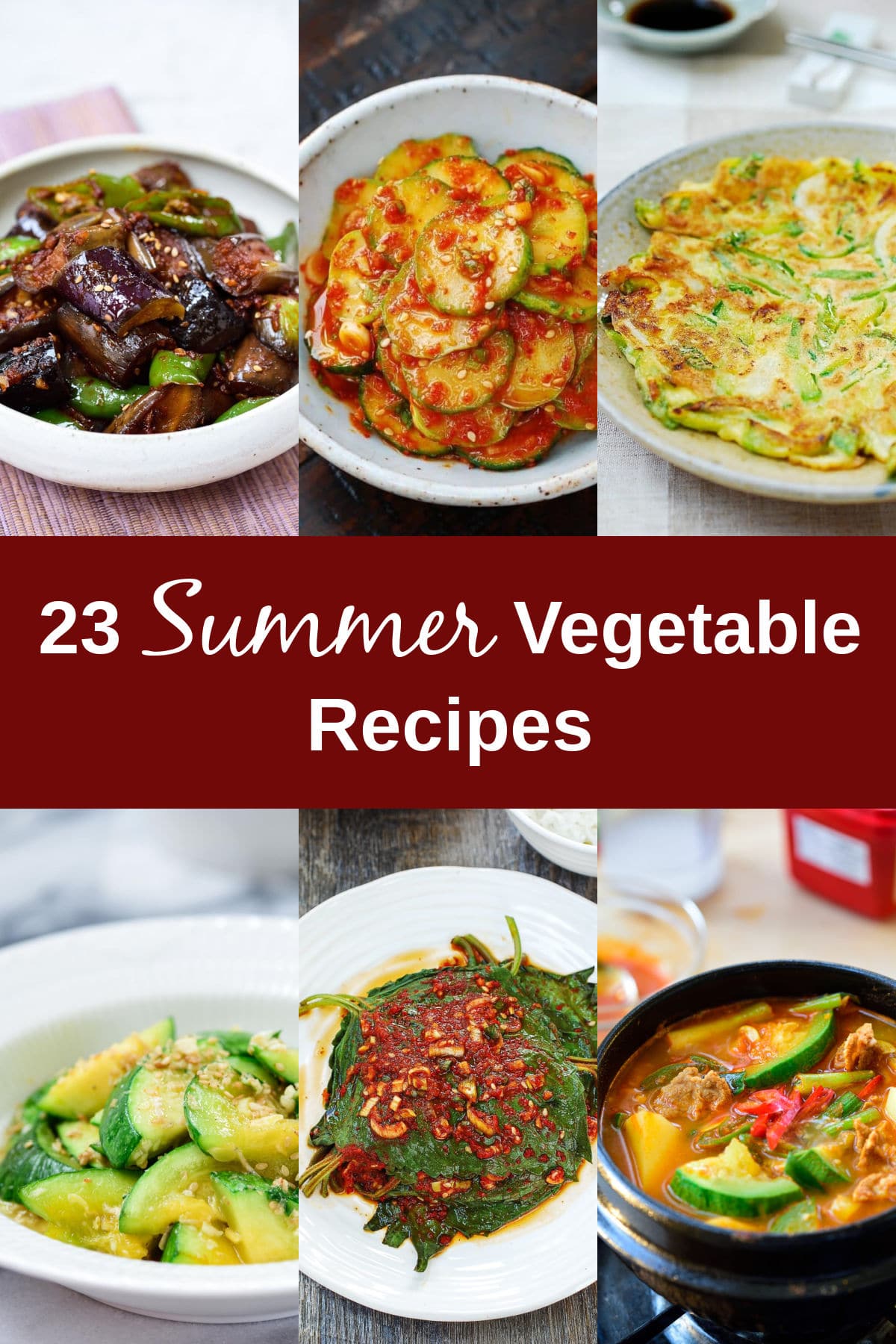 Have you been enjoying all the vegetables that summer offers? Whether you want to eat more fresh, seasonal vegetables or need more ideas to cook them, I've got you covered! Here are 23 delicious recipes made with some of the most common summer vegetables in Korean cooking. The recipes included here are the dishes that use each of the following vegetables as a primary ingredient:
oi (cucumbers)
hobak (zucchinis)
gaji (egg plants)
kkaennip (perilla leaves)
gochu (green chili peppers)
Oi (Cucumbers)
You can make these cucumber dishes with any crunchy cucumbers with thin to medium skin. I find pickling cucumbers (aka Kirby) works really well with Korean dishes. If available, try Korean cucumbers. They are bountiful in Korean markets around here in summer. Korean cucumbers are light green, long and slender, and bumpy with thin skin. They are less seedy, very crisp and tasty.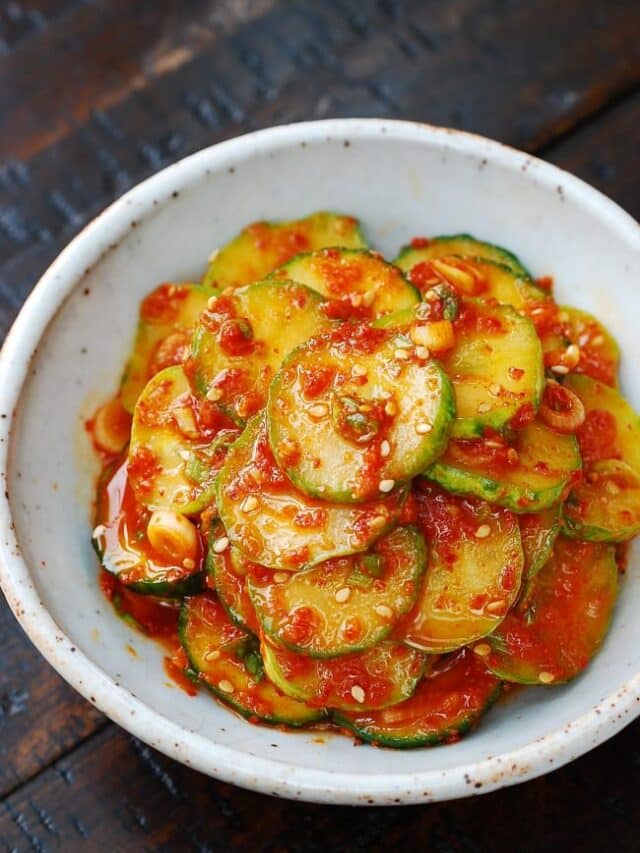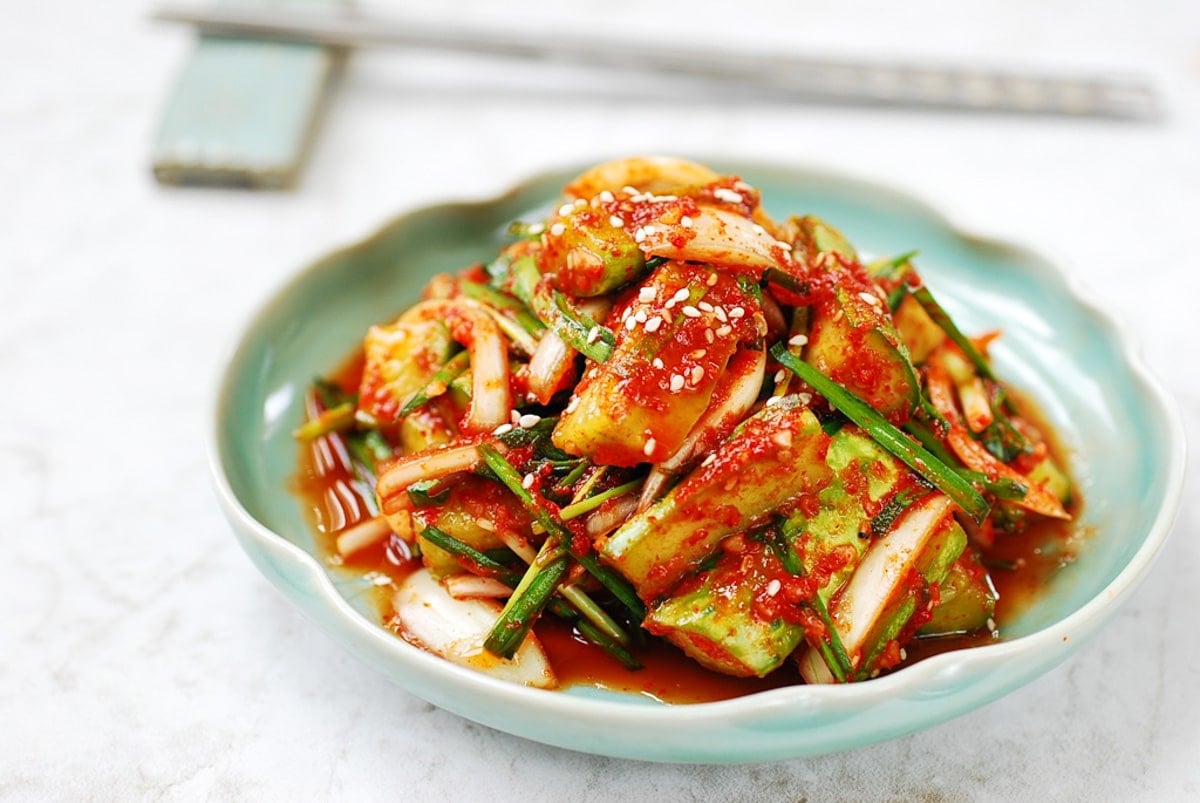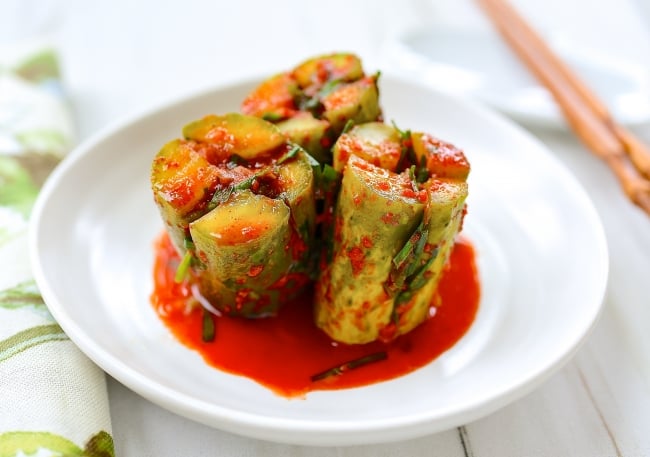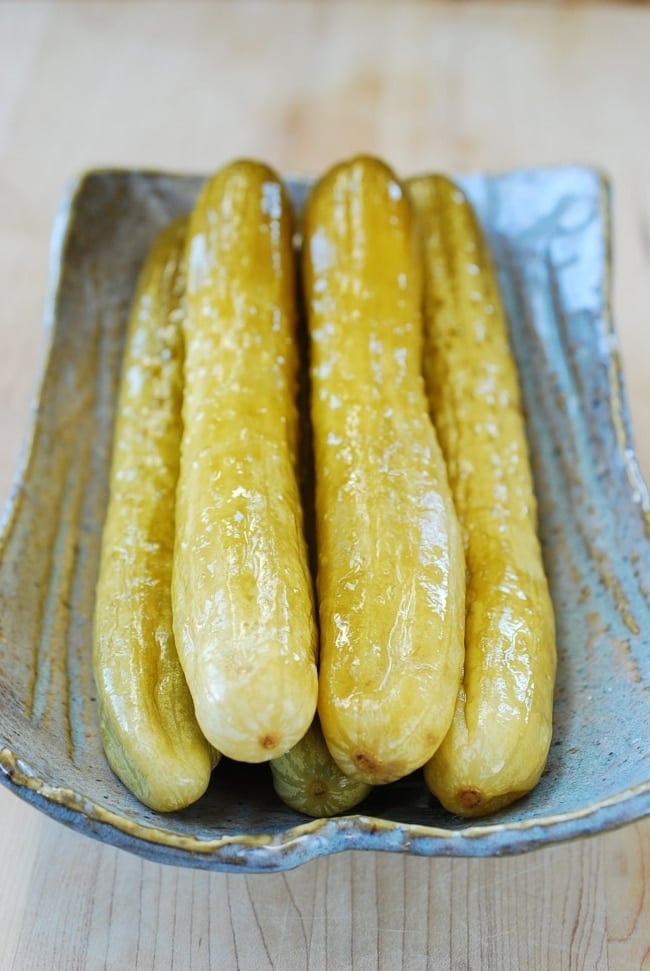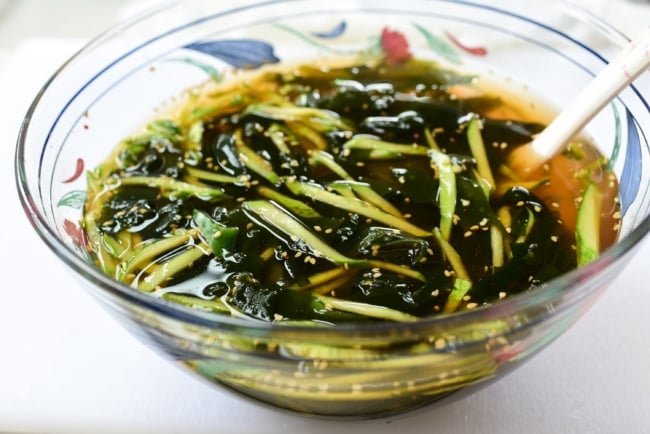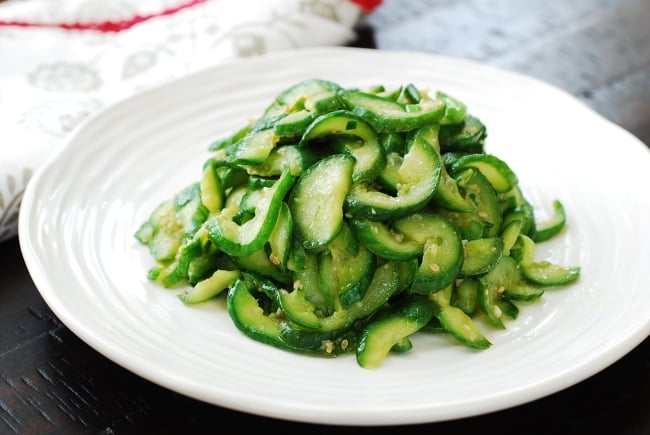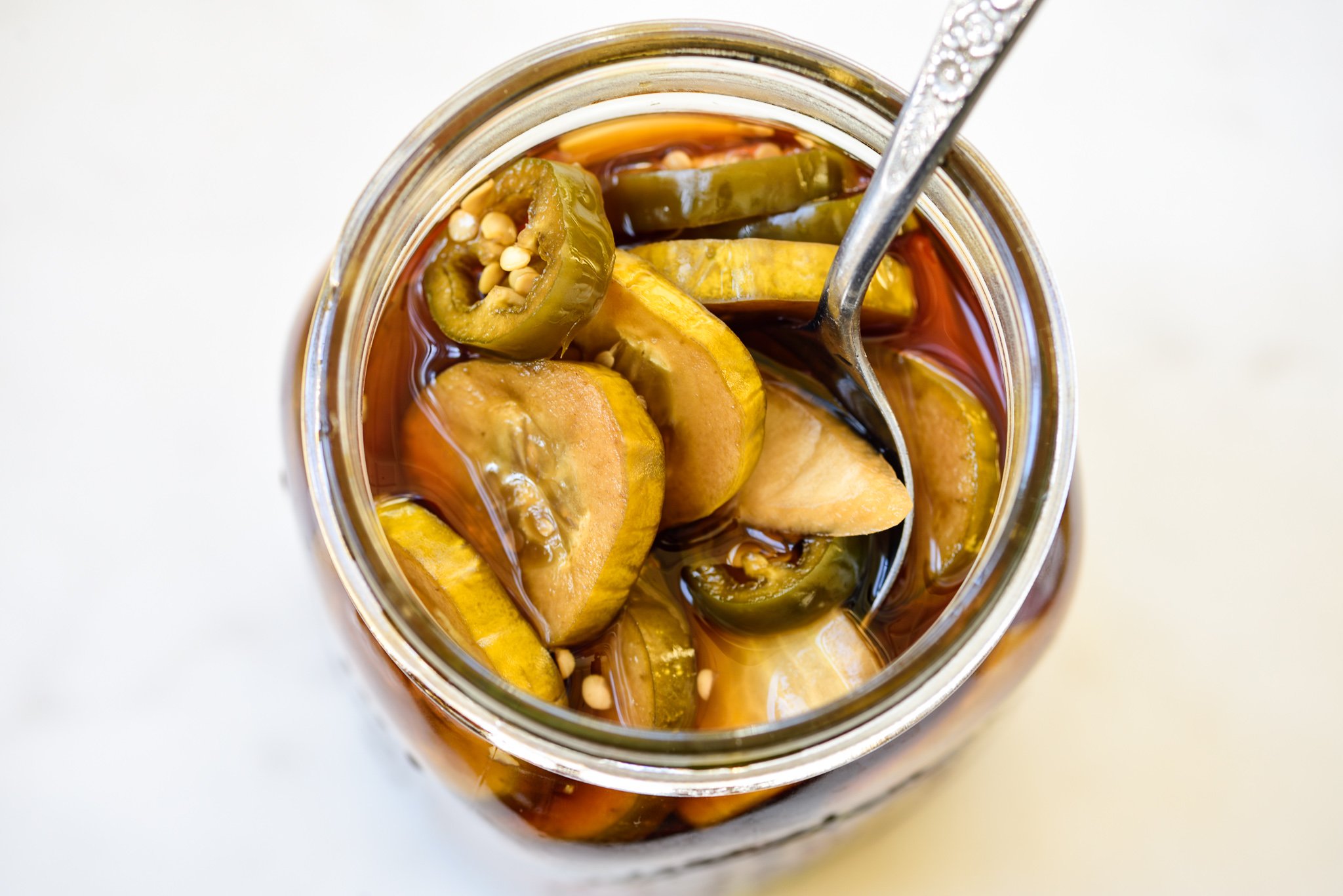 Hobak (Zucchinis)
You can use any zucchini varieties for these Korean dishes, such as grey zucchini, black beauty, etc. In summer, Korean zucchinis are also available. They have a light green color, thin skin, and delicate yellowish flesh.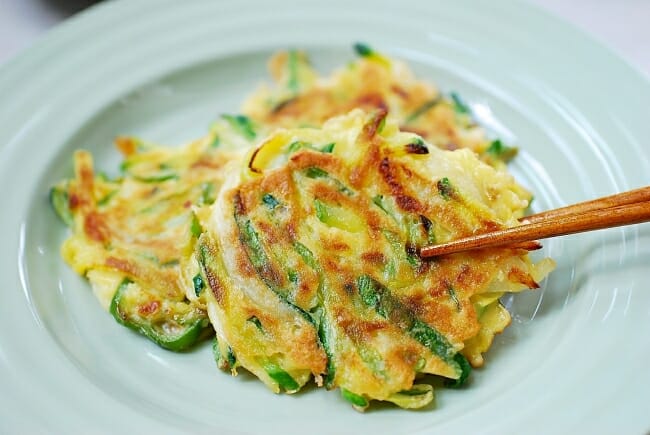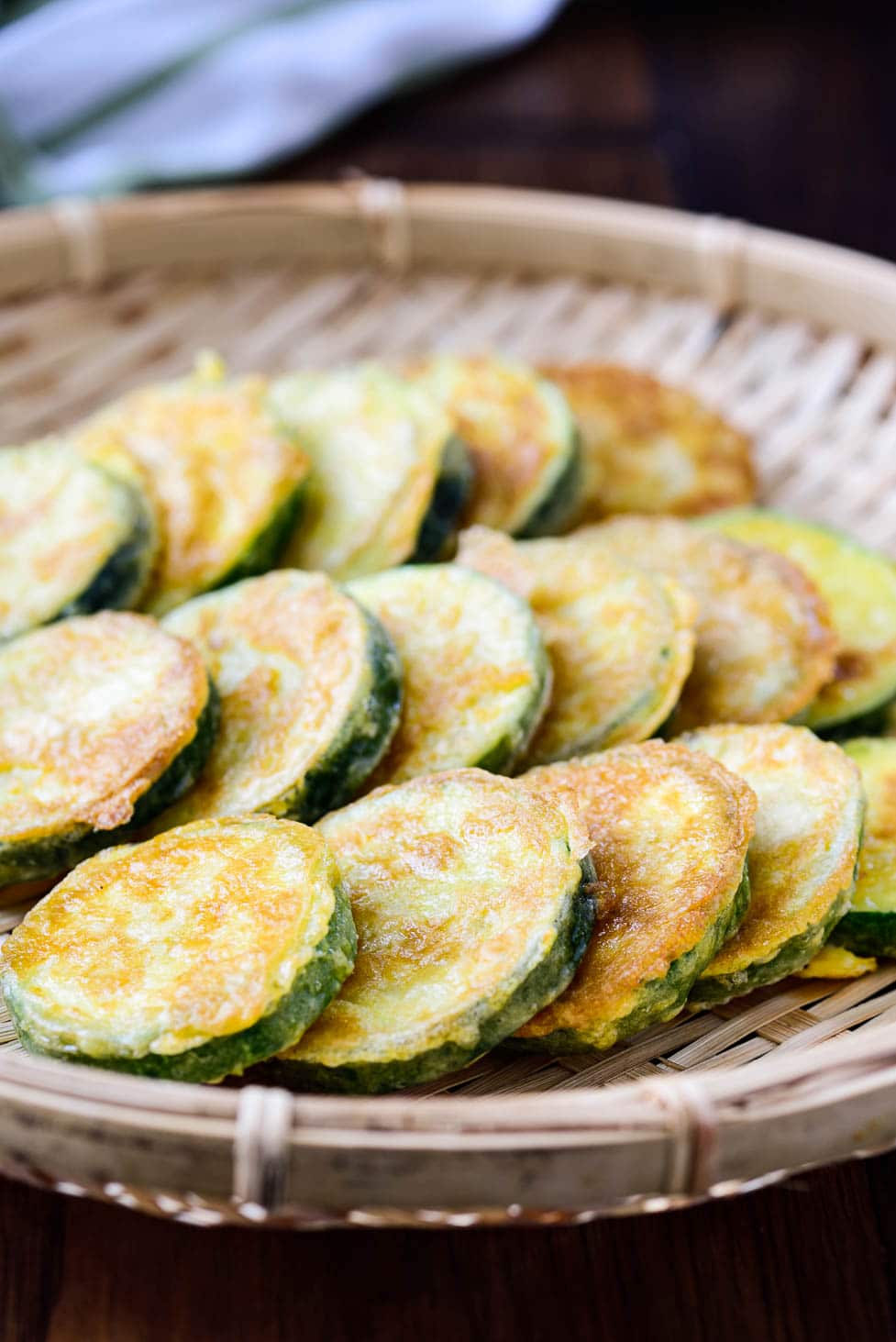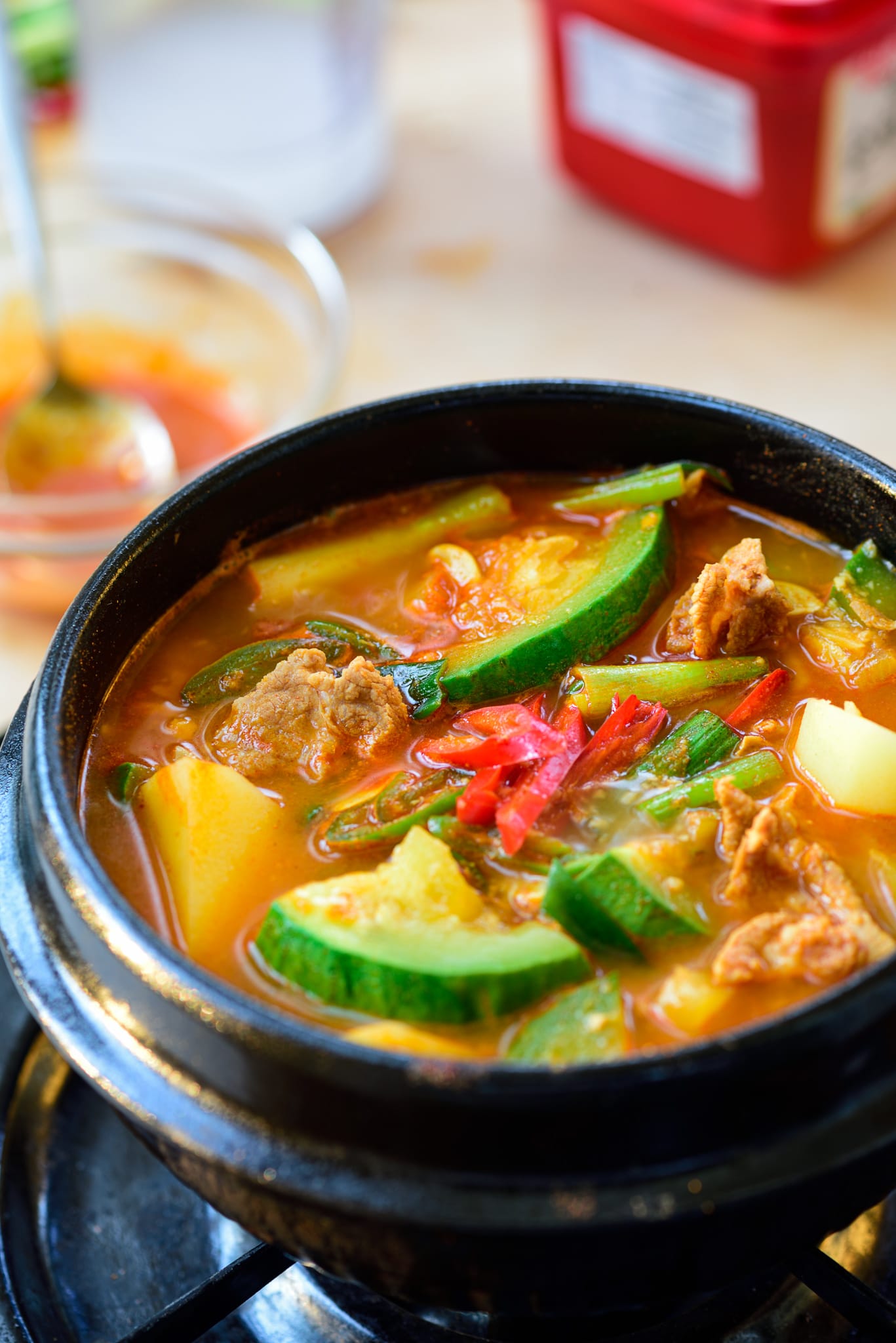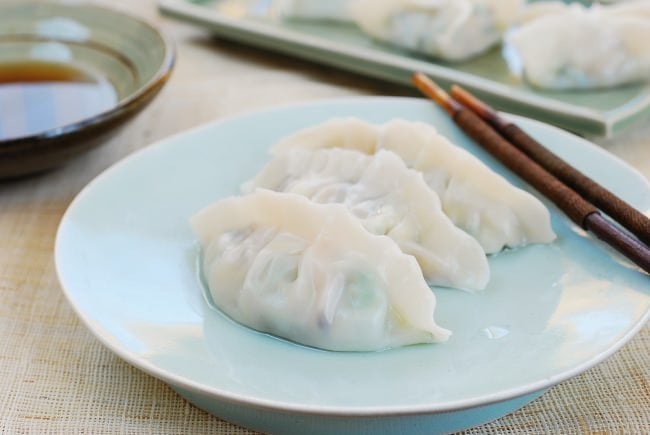 Gaji (Eggplants)
Korean/Asian eggplants are slender types with tender skin and sweet flesh. You may find them in your local groceries and farmer's markets without a special trip to a Korean/Asian market.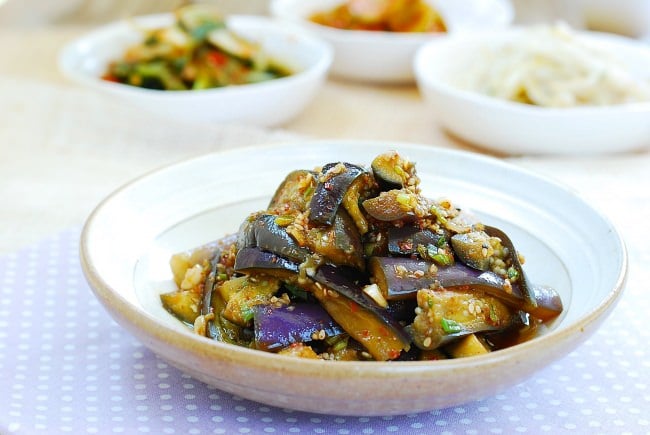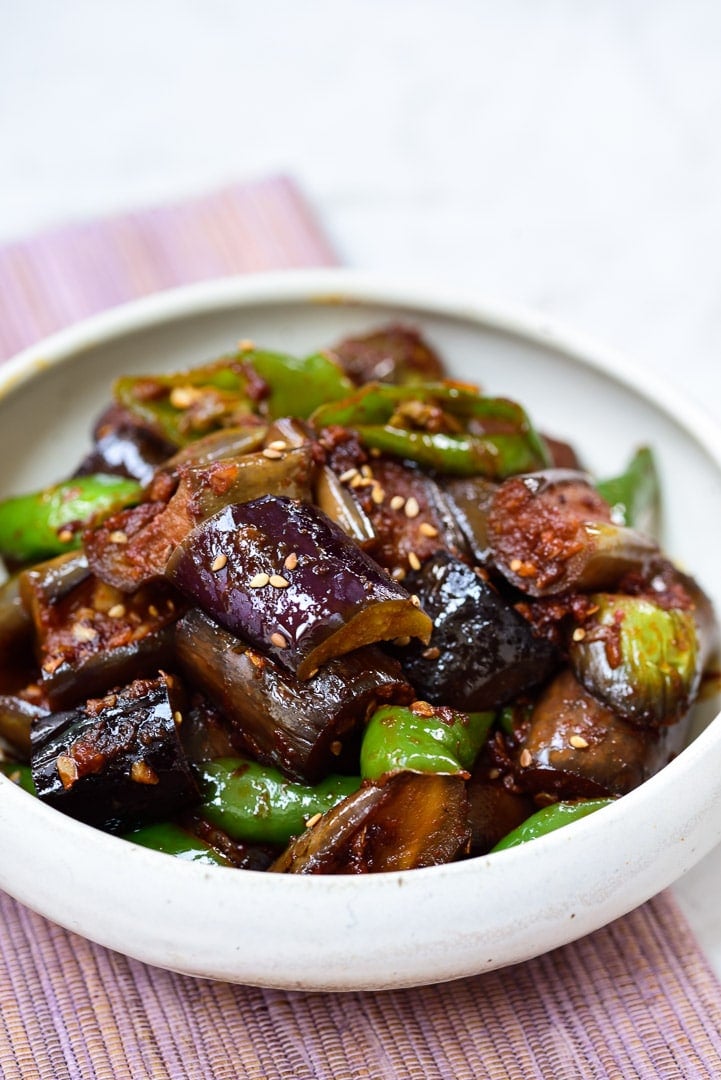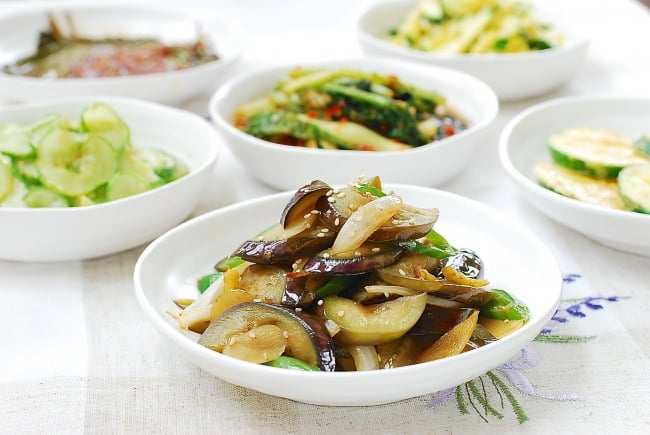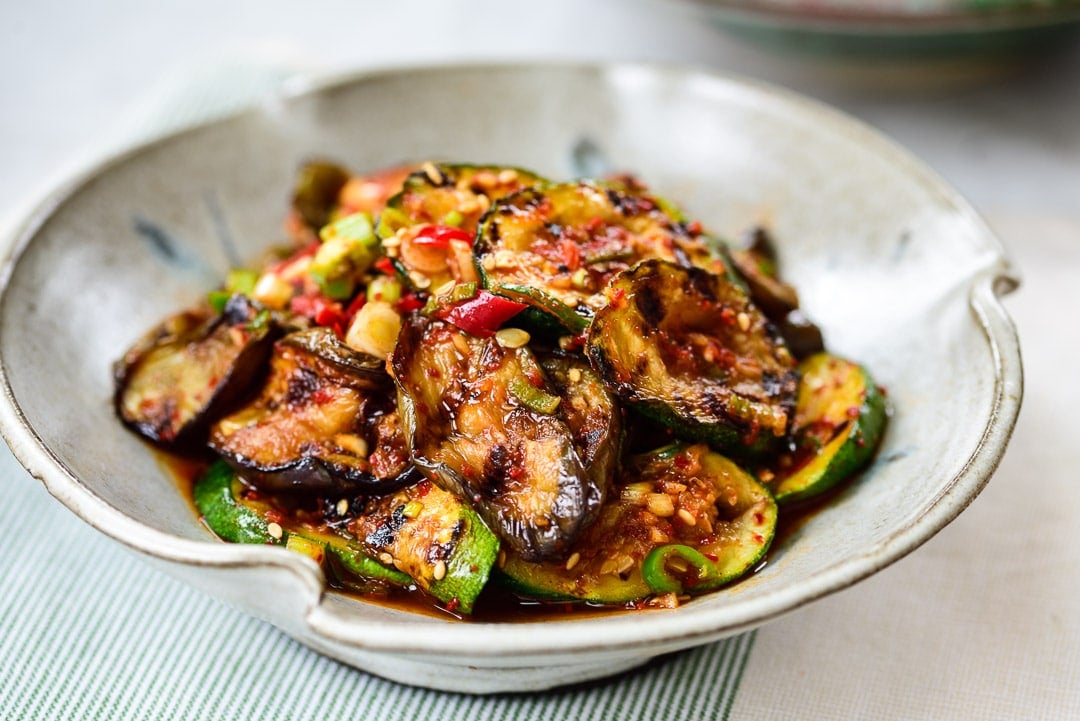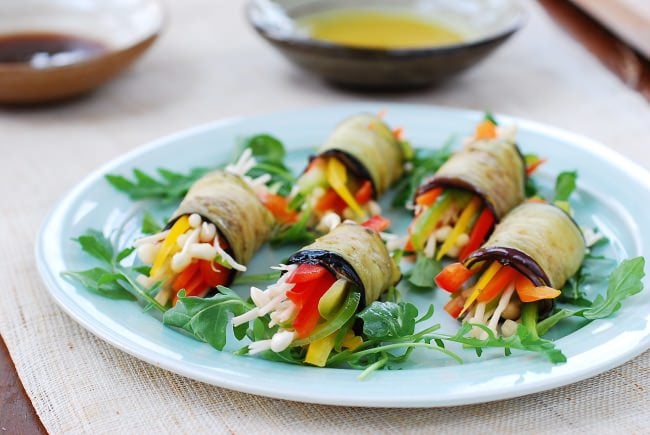 Kkaennip (perilla leaves)
Kkaennip (깻잎) plant is a species of perilla which is a member of the mint family. In Korean homes, there can never be too many of these wonderfully fragrant leaves. Perilla plants are very easy to grow. If you're interested in growing them, look out for seedlings at Korean markets in springtime. You can easily find seeds online (such as Etsy and Amazon) as well.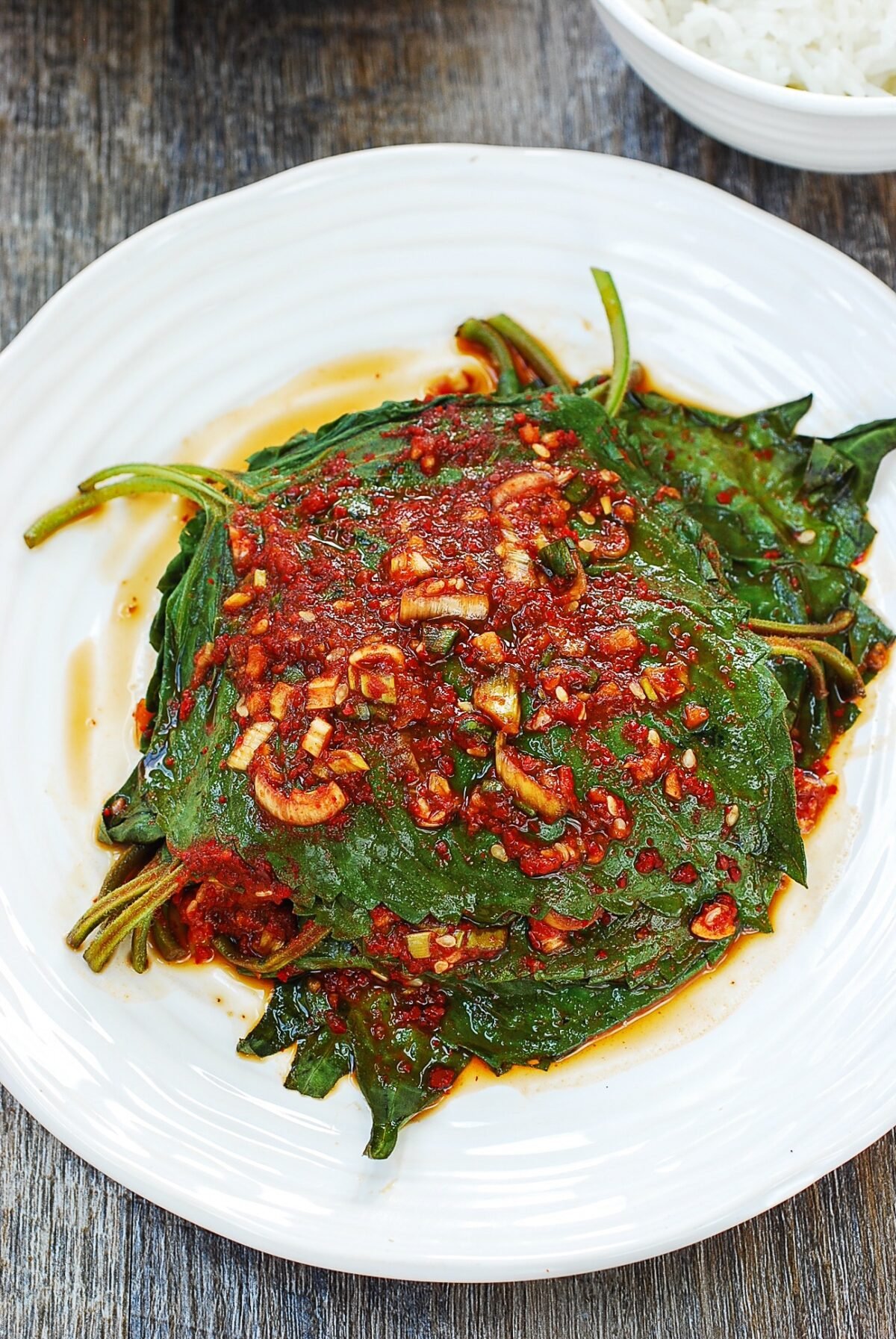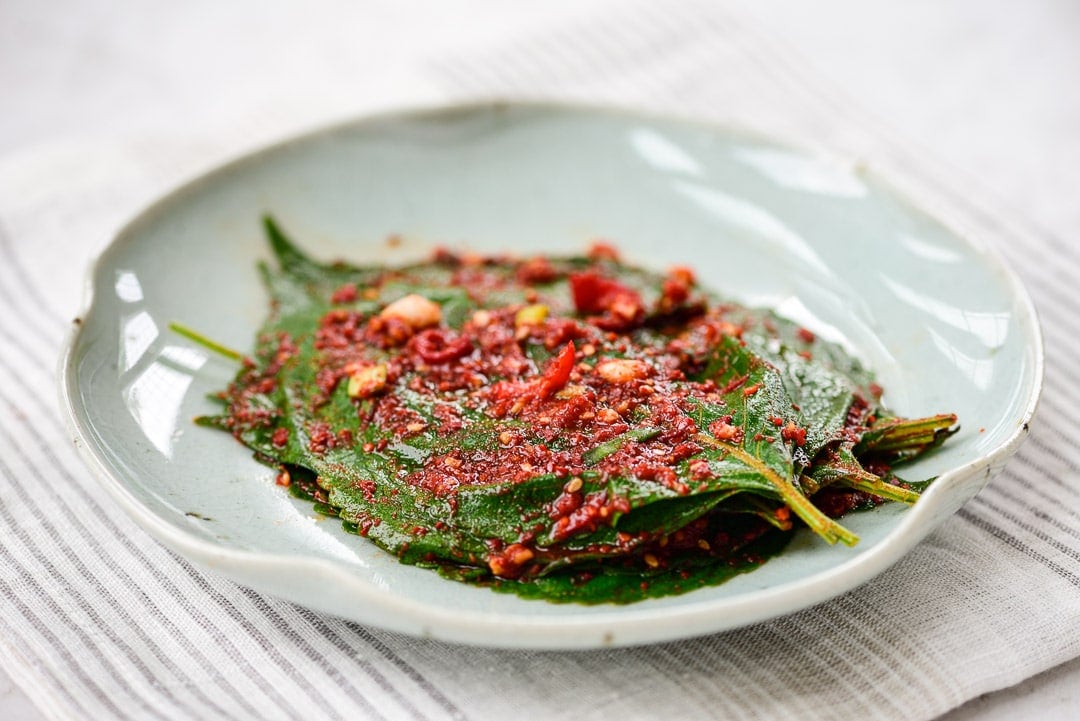 This is part of the vegetable pickle recipe.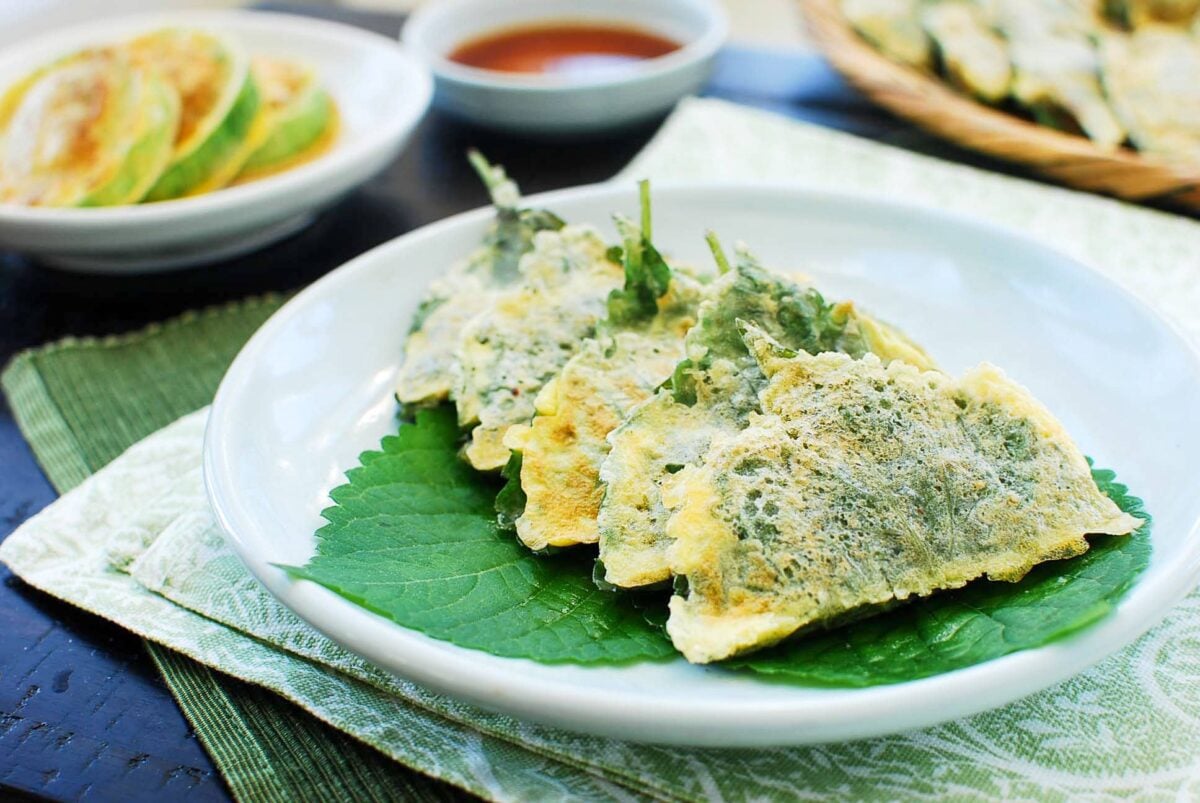 Gochu (Chili peppers)
There are several other types of Korean chili peppers, each with its own flavor and heat level. Koreans often enjoy fresh green chili peppers dipped in ssamjang, a doenjang (된장, Korean fermented soybean paste) based sauce. The recipe here offers a different take on how you can enjoy fresh chili peppers with a similar sauce.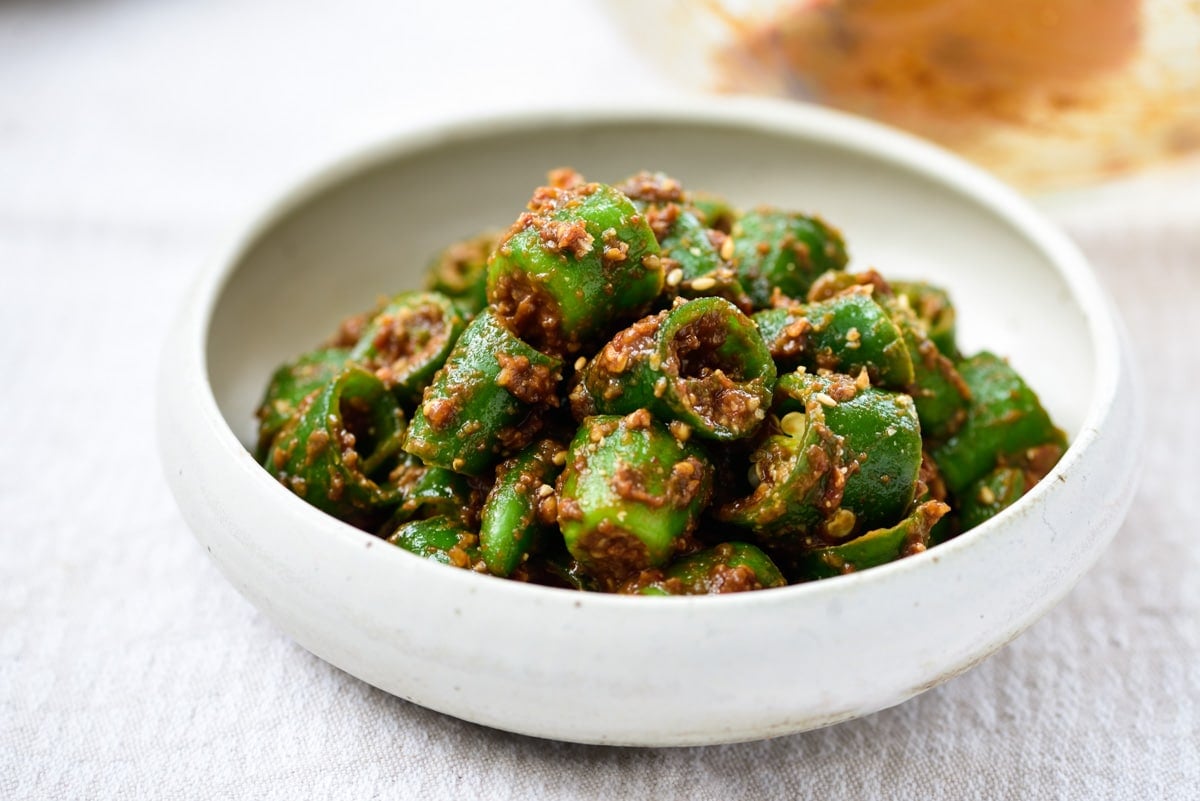 For more Korean cooking inspirations, follow along on YouTube, Pinterest, Twitter, Facebook, and Instagram.